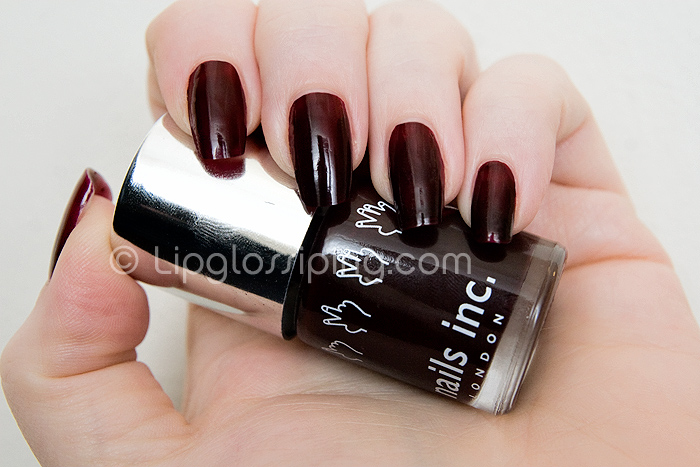 Victoria is a perfect Autumn/Winter deep claret shade.  Application was fine, the above shows 2 coats.
I have a problem with this polish though.  Can you see where it's semi-sheer in places?  Mainly visible near the cuticles.  Very frustrating.
A third coat would probably have fixed this… but for such a deep shade I wouldn't have expected to have to apply so many!
Lovely colour, but I bet this shade is available from other brands with a better formula.