… I realised I hadn't shown you the lovely Underland from the Urban Decay Alice in Wonderland Palette.  It's a beautiful shade although I do wish it were a bit more pigmented… it's not that it's NOT pigmented… 'cos it is.  It's just not as heavily pigmented as say Alice or Oraculum.  It's more along the lines of Absolem/Homegrown, that pretty green that was in the BOSII, remember?  Alice swatches are here if you want reminding.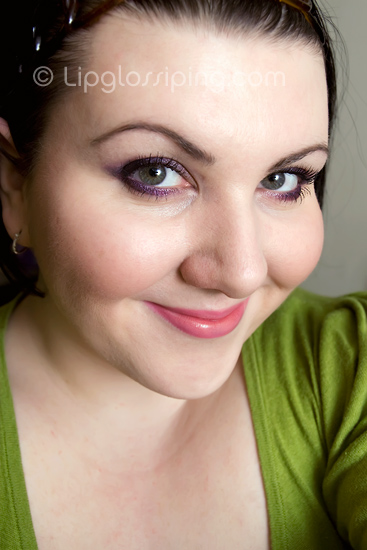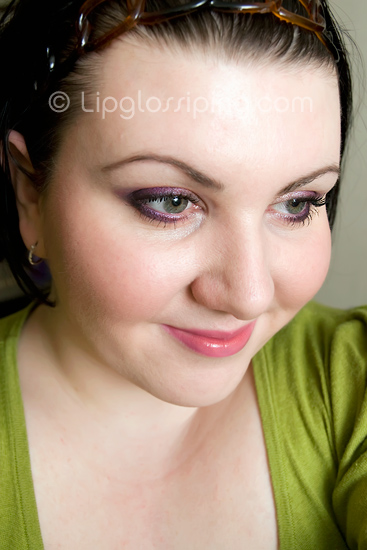 Face:
~ Maybelline Dream Satin Liquid – so quick to apply and blend with a lovely finish, but staying power is kinda sucky if you're at all oily.
~ Illamasqua Blush in Rumour
~ NARS Orgasm Illuminator on the cheekbones
Eyes:
~ Urban Decay Primer Potion
~ Drink Me. Eat Me across the entire lid
~ Underland applied lightly from the inner 1/3  gaining strength towards the outer corner.  Also swept under the lower lashline.
~ Jabberwocky lightly applied along the lashes to line.
~ Rimmel Glam'Eyes Lash Flirt Mascara
Lips:
~ MAC Speed Dial Cremesheen Lipstick
~ NYX Round Lip Gloss in Whipped to tone down the lippie a touch.
Hope you can't see my rotten nose crusties *blows nose*… I moisturised and picked at 'em like a demon before attempting a FOTD…. TMI?