Halloween-mad Liloo is passionate about makeup and its effectiveness at allowing people to feel more confident.  The following article is a guest submission, you can read more of Liloo's writing at Le Petit Jardin de Liloo.


To complement the recent release of their Foils Collection, BeautyUK have launched The Gemstone Collection*, a stunning selection of six pastel polish shades with a difference: a smooth and glittery finish.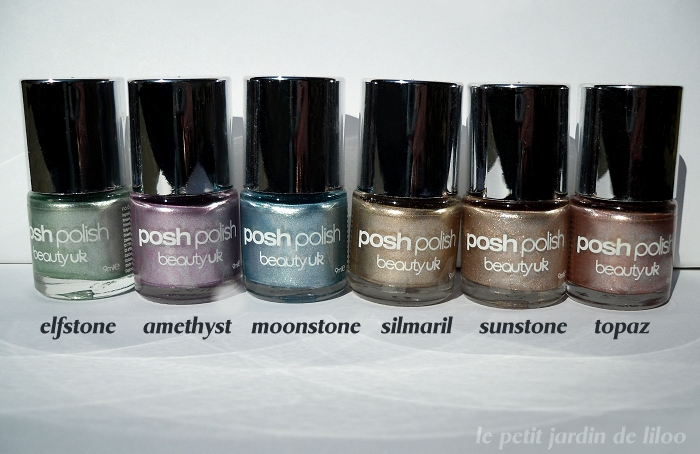 If you're new to the brand, Beauty UK is a British brand of affordable makeup, mainly sold in Superdrug but usually shoved at the back of the shop.  Why is this so?  I really don't know.  A crying shame for the brand in my opinion, as their nail polishes offer impressive coverage in a minimal amount of coats and are a doddle to apply.  The new Gemstone polishes are no exception to the rule.  In honour of the semi-precious stones where BeautyUK took their inspiration, the Gemstone Posh Polishes are donning a fancy cap for the occasion, reminiscent of Nails Inc. polishes but at a much more budget friendly price of £3.49 each.
They say: Inspired by precious gemstones, these metallized pastels combine subtle hues with a light shimmer and superb coverage to bring a touch of class to any look.  Treat yourself to a bit of posh in any of the six shades – Amethyst (lilac), Sunstone (blush), Topaz (taupe), Silmaril (gold), Elfstone (green) and Moonstone (blue).
The brunette in me had to try the amethyst shade first as I like to think that purple shades really make my brown eyes stand out.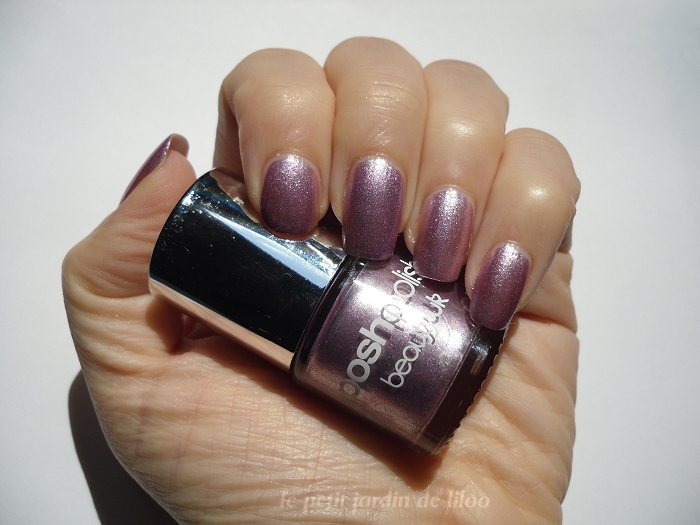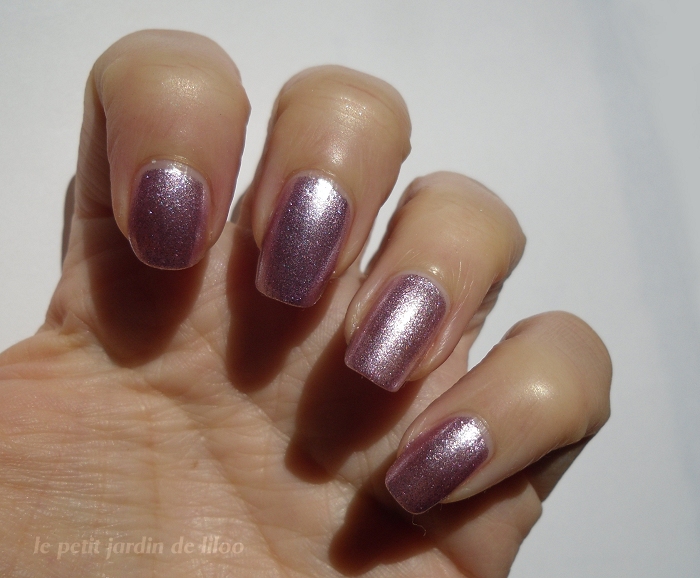 Application for the gemstone polishes was even easier than normal thanks to their forgiving pastel nature. I was able to apply my polish even more sloppily than normal without feeling too self conscious.  All my photos show two coats but I could have gotten away with one.  Drying time was a little slower than usual, but nothing as slow as Boots No.7 Sultry Sands and Golden Palms which have to be the slowest-to-dry polishes known to mankind.
These are Moonstone and Elfstone: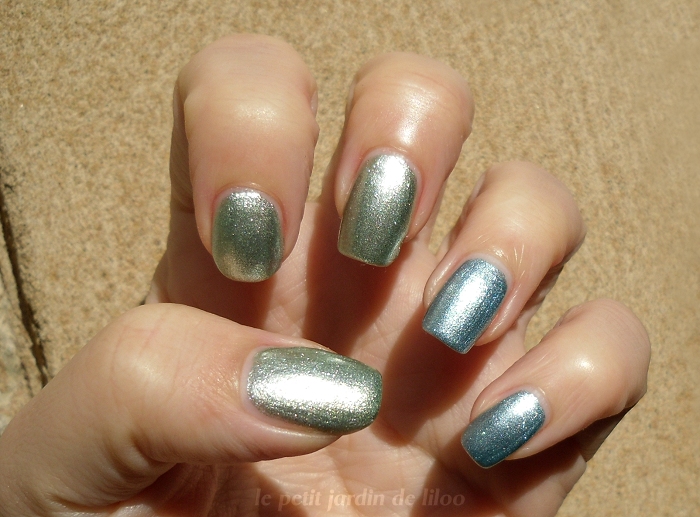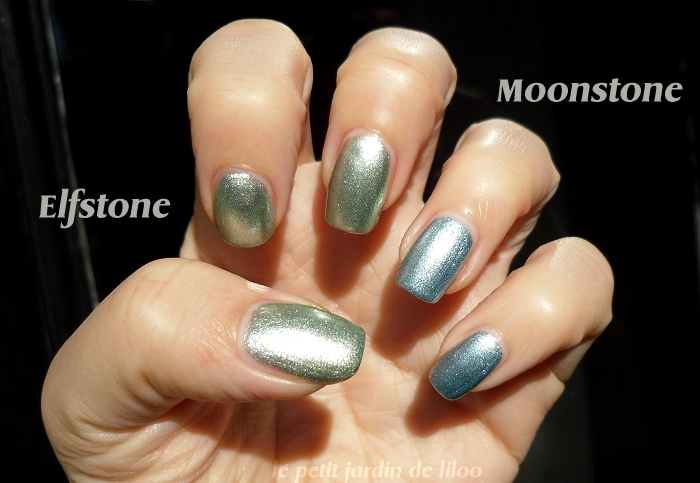 At first glance, the golden shades Silmaril, Topaz and Sandstone will look very similar in their bottles. Wear them all on one hand on a bright sunny day and you'll be able to marvel at their subtle nuances.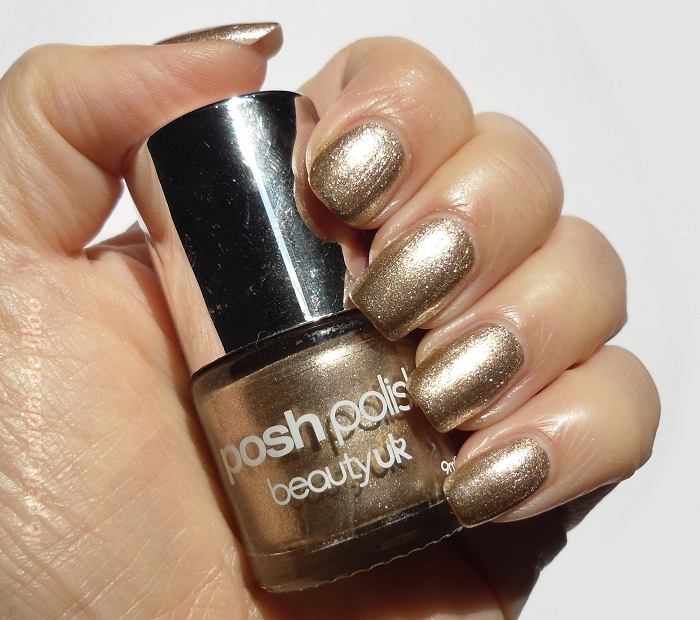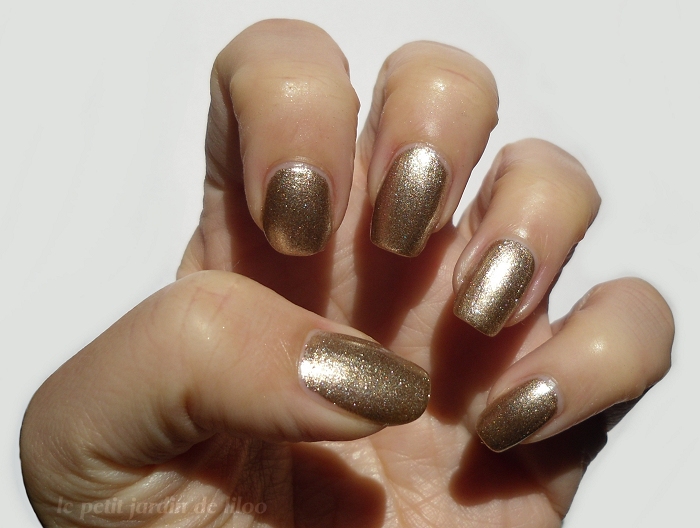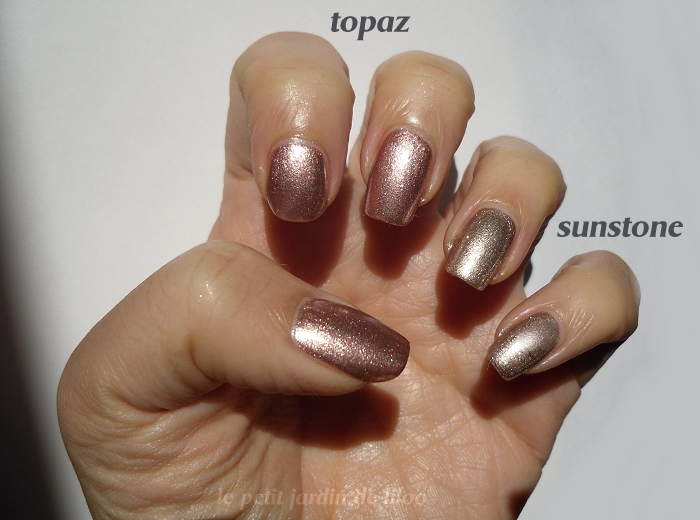 Don't ask me to choose a favourite. At the beginning, my heart was set amethyst, but looking at the photos again, I just want to wear topaz and sunstone as the same time, in a muted 'ombre' kind of manicure.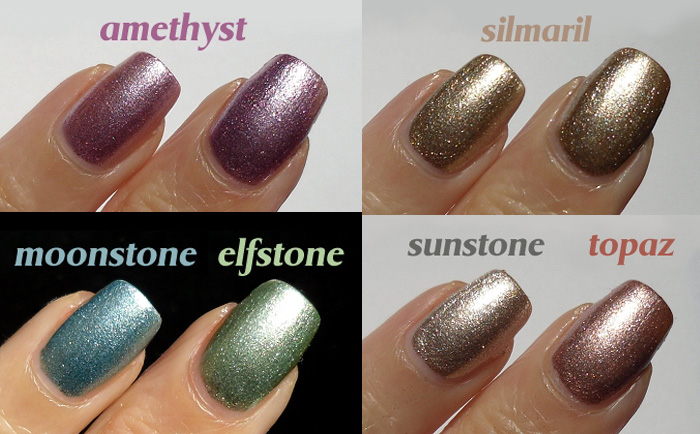 If you're fussy about your polishes and want something ultra wearable, subtle but eye catching simultaneously, shimmery/glittery but without the removal nightmare of traditional glitter polishes, pastel shades evocative of the Spring season, *and* inexpensive, the gemstone collection might just well be for you.
*Disclosure: Polishes were sent for review purposes

If you would like to submit a non-commercial post to be considered for inclusion on Lipglossiping.com, please email for more details.