I'm not generally a fan of jelly nail polishes… they have to be quite special to turn my head. I like a nod to a jelly finish, infact, one of my favourite Butter London polishes has a slight jelly edge (Come to Bed Red) but in general, I'll take a creme finish any day.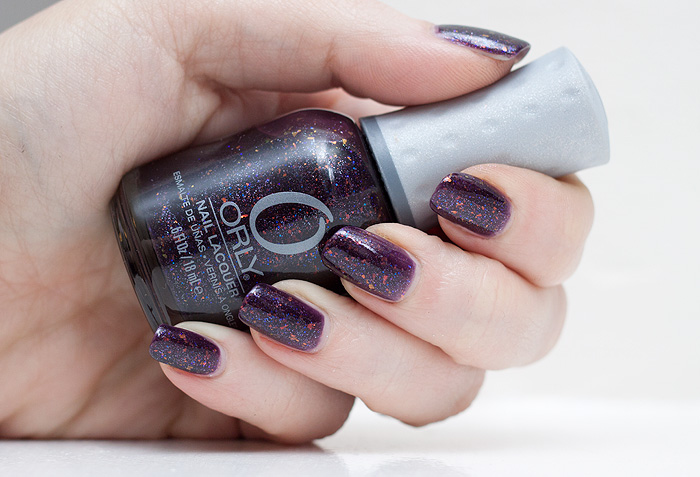 Orly Fowl Play from the Autumn/Winter Birds of a Feather collection contains a myriad of multi-colour flake, glitter and sparkle in a purple jelly base.  I love the razz but am just not digging that base which always looks kinda… unfinished to my eye.
The simple answer is to layer it over a cream polish, which is exactly what I've been doing… just one coat over a black looks incredible but for the sake of swatching, I'm showing it to you in it's 3-coat glory over a bare nail.
Orly Fowl Play is available to buy online from BeautyBay.com, priced at £6.95
* press sample