Some of you eagle eyed ladies spotted my nails in yesterday's Shu Uemura kit review and asked what I was wearing, well shush!  You're ruining my next NOTD!
Haha, not really, but here it is: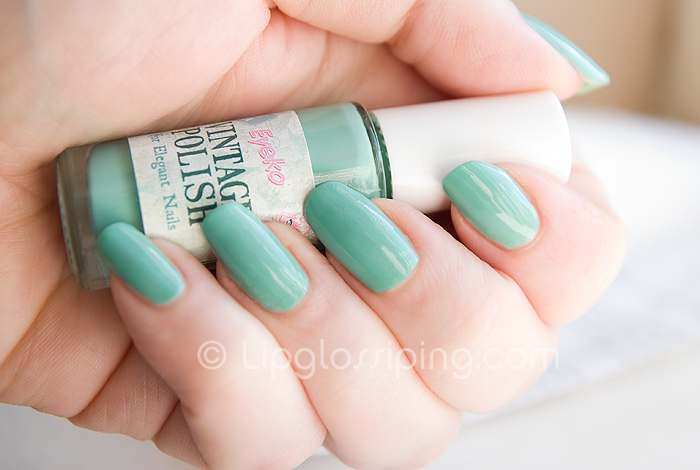 Eyeko Vintage (£3.50) is a pale green… to my eye it's not quite pastel (especially after 3 coats as shown).
I had to laugh as I was checking out the Rouge Cocos today, the SA on counter asked if it was one of theirs (we all know what she was referring to right?).  In all honesty, I haven't got a clue if it looks anything like the Chanel Jade… it's just a nice green that makes a statement without being too "in your face".
Again, it was streaky… The Eyeko Lilac is still the best formula polish of the ones I've been sent, and like the others… drying time = slow.  Speed dry topcoat = necessity.
I've got one more Eyeko to show you, it's a punky purple which will be a bit of a change after all these more spring-like shades.
Hope you've been enjoying my Eyeko mini-series!