I suspected it from the moment I twirled the bottle between my fingers…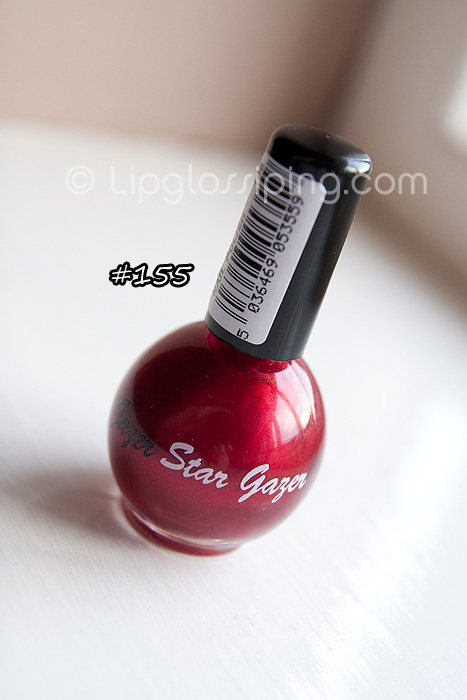 …Stargazer #155 (£2) is a very nice match for the cult O.P.I shade I'm Not Really A Waitress (£9.95)
INRAW was the first OPI I bought back in the day and is probably the only bottle of polish I'm even close to finishing.
If I look *really* closely, I'd say that Stargazer #155 is the teeniest bit more cherry toned than INRAW, but there's barely anything in it.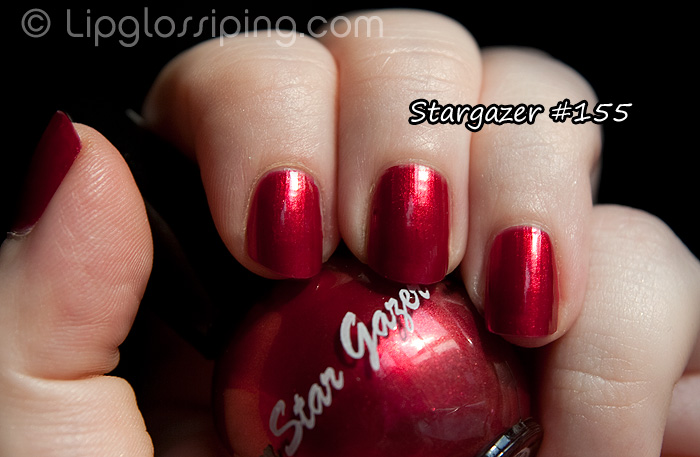 #155 is opaque in two coats and applies smoothly with a decent brush… not too thin and no straggly long bits.  Quick drying but affording just enough time to work the polish to the edges of the nail bed.  It benefits from a glossy top coat to bring out the sparkle within the polish.
And a comparison with the OPI…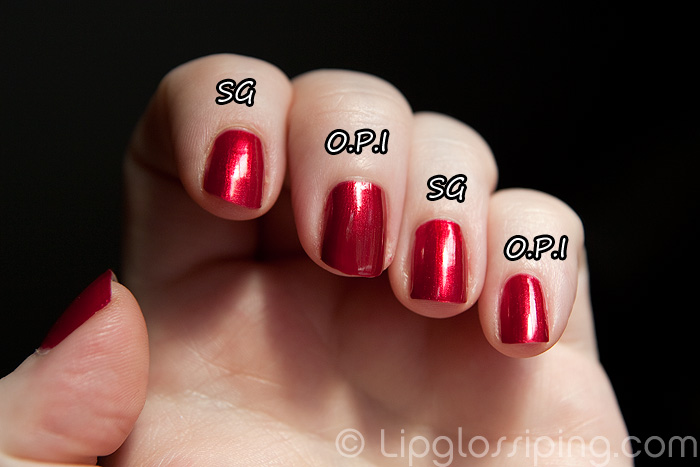 I prefer the Stargazer.  I've always had an issue with tip wear with this particular OPI (see my review from last May) and the Stargazer is outperforming INRAW in this instance by a huge amount.  No tip wear at all until the 3rd day.
Did I find a good dupe?  I'm usually pretty crappy at dupe hunting, so I'm kinda chuffed with myself!  Simple things and all that…