I thought it might be useful if I did this post ahead of the upcoming MAC In The Groove Collection which is due for release on the 1st July.
The rather lovely Karleigh wanted a shot of my pale arse wearing it. Well, not my 'arse'… that would be enough to send global MAC sales plummeting. I mean… oh, you know what I mean.
Anyway, I'm gonna show you my FOTD and then I'm gonna link you to one of my fav bloggers who's got a fabulous shot showing the shimmer far better than I was able to… so read on!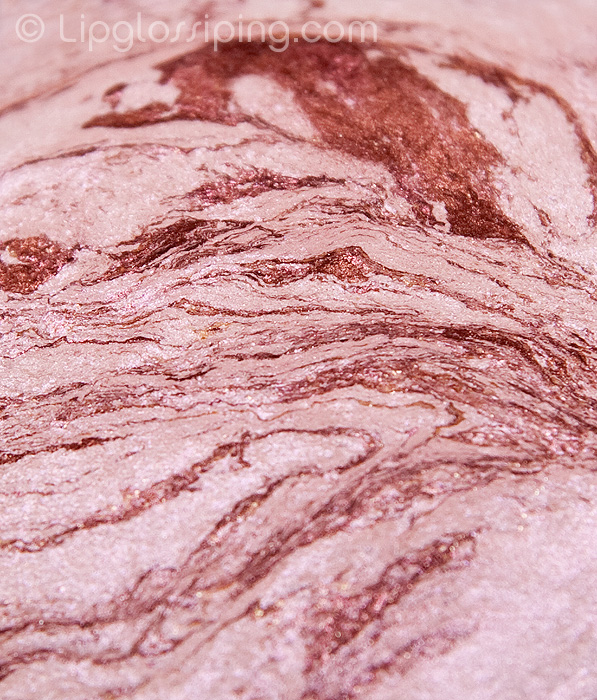 MAC's Petticoat Mineralize Skin Finish was first released in 2005 before being re-released as part of 2008's Sheer Mineral collection.  A fairly sought-after MSF, it's making waves again in the make-up community thanks to it's forthcoming 2nd re-release as part of the In The Groove collection.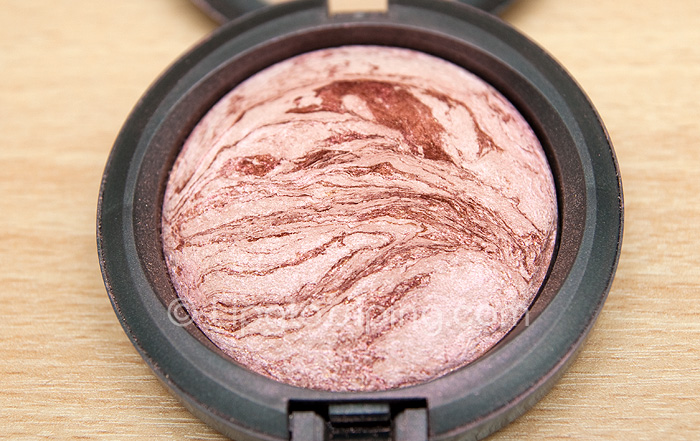 MAC Petticoat is pretty hard to describe.  On me… it's quite a bronzy pink.  As you can see, my Petticoat MSF has a big old chunk of that deep russet pink, if I include that section when I swirl, I get a much darker finish.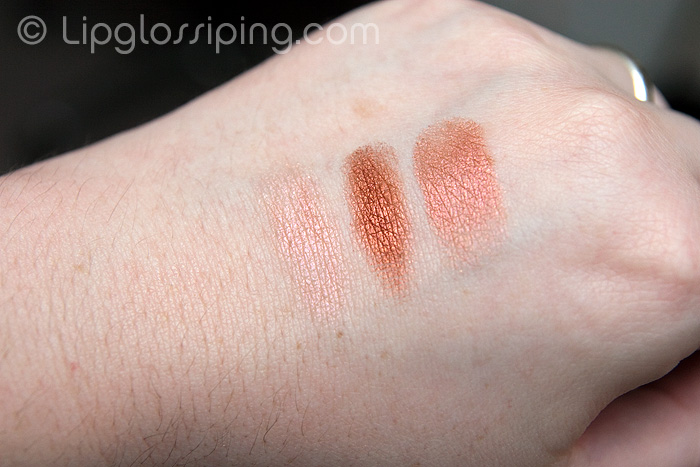 The texture is smooth though quite metallic…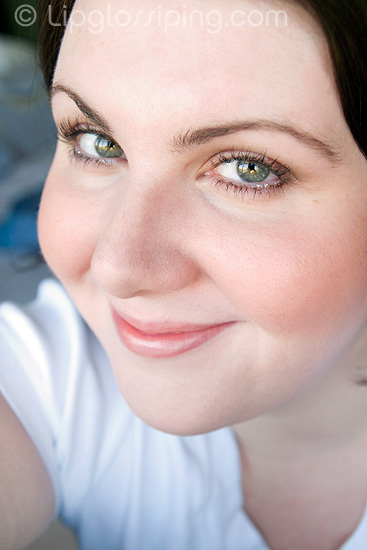 Absolutely wearable as a blush (aslong as you're happy with shimmer).  I think it's universally quite flattering.  If you are going to pick one of these babies up next Thursday, pay attention to the veining.  If you want something lighter and more high-lightery… see if you can ask them to grab you one with slightly less veining.  Me?  I'm happy with that concentrated chunk as it means I can avoid if necessary!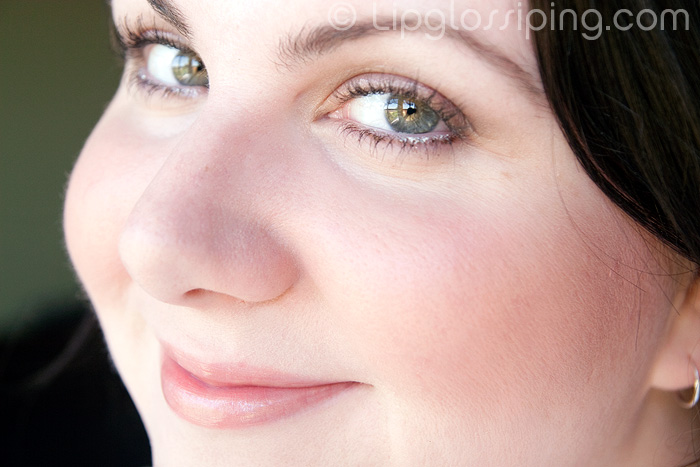 The face swatches above show a general swirl of the pan incorporating the dark and light sections.  Hope this is useful!
Now, as I said at the beginning… I wanted to link you to Jojoba's wonderful post on her Petticoat MSF, which looks paler and more ethereal on her darker/warmer skintone.  You can also catch the flash of bronzed pink highlight on her cheek in one of the photos.  Gorgeous!
Is Petticoat something you're hoping to pick up next week?