Question of the Week: – What product makes you happy each time you use it?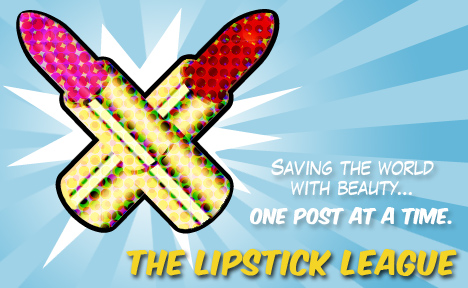 Answer:- Perfume. Any perfume. Instant mood lifter, even when I don't have time to put makeup on in the morning a quick spritz of scent will always make me smile.
Vampy Varnish – Loves the new nail lacquers in the Zoya Winter/Holiday collection!
we heart this – takes a swatch-happy look, and embraces, their latest Vice (via enablers Urban Decay).
Beauty Junkies Unite – The name is Bond…James Bond! See the review and swatches of the new OPI Skyfall Collection for holiday 2012, inspired by 007 himself.
EauMG – Food & Fragrance: Victoria visited The Northwest Chocolate Festival. Here's her "perfume pairings" for her favorite chocolates at the show.
Lipglossiping – gets spicy with Clinique's new Chubby Stick Intense in Chunkiest Chili. It's certainly chunky, but is it as pigmented as they promise?
Gouldylox Reviews – Best laid plans lead to odd adventures. Once again, nothing goes as planned, but at least my hair looked good. Want gorgeous movement and body for yourself, here is the trick I learned at Dry Bar!
Nouveau Cheap – Attention lip balm lovers: here's an exclusive sneak peek at the Limited Edition Holiday 2012 flavors from Softlips. (Spoiler: yum!)
Pink Sith – Is giving away a WEI to Go Sleep Over Kit in Light. Enter for your chance to win!
Prime Beauty – her never ending quest for BIG hair may have come to an end with her latest Splurge vs. Steal Hair Powder Edition.
Phyrra – Fyrinnae Samhain 2012 is here and Phyrra has swatches, video, looks and a review!
Guest Post of the Week, as chosen by Vampy Varnish – Jeanette from The Swatchaholic does her first ever Galaxy Water Marble look and it's incredible!
What product makes you happy each time you use it?