Eyeko Saucy polish, the other limited edition release alongside the new Rain polish.
Saucy is ONE HOT RED!
One of the thinnest formulas I've used in a long time, I was sure that it was gonna be a sheer streaky mess until I reached my third coat. I was wrong. Not only is it hot, but it's a one-coater.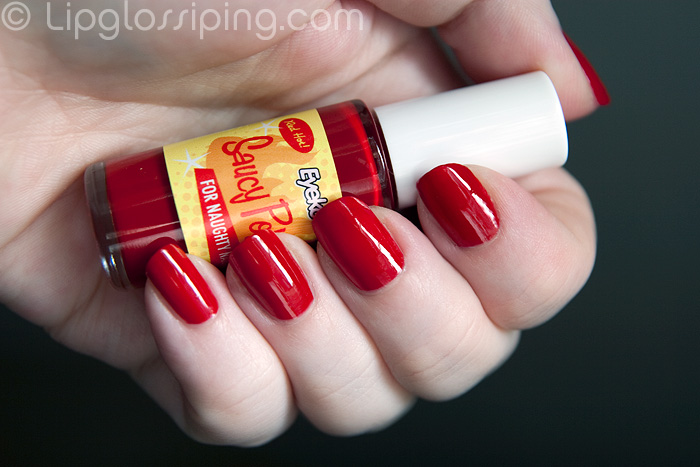 The above shows one coat.
This was gonna be a staple toenail colour for me, one coat means I only have to suck it in and stretch my self stupid for a single run through.
Thing is though, I said 'was'. Saucy polish stains like a MoFo – and I'm not base coating my toenails.
Eyeko Saucy Polish is currently available as part of a set of three priced at £8.50
If you want to buy either Saucy polish or Rain polish individually, I've had confirmation that you will be able to do so from next week.