I simply cannot over-stress the importance of amazing eyebrows.
Well err, scratch that because obviously I could… I could suggest that they were more important than something like world peace or the need for a Krispy Kreme stand on every corner.  But what I'm trying to explain, dear reader, is that I do place an emphasis on how my brows look.  Mostly because, without intervention, they're an embarrassment to my face.  The saddest thing about this, is that my eyebrows, despite all this extra attention (I spend more money over the course of a year on my eyebrows than I do my hair), are still not amazing.
I have been cursed with the worst affliction that any brow-wearer could suffer from.  Curly eyebrows.  My threader always has a little giggle to herself (she thinks I don't notice) when she gets the scissors out.  I try and make light of the situation by suggesting that she might have better luck with a pair of straighteners, but then her wry smiles turn to a look of pity, so I shut up and let her get on with it.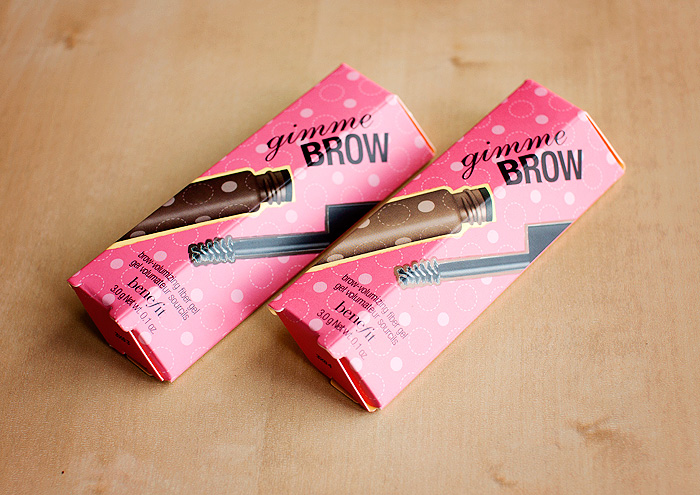 Benefit's Gimme Brow* promises to be an all-in-one solution for badly-behaved brows, delivering a natural-looking finish and a long-lasting hold.  It's a gel formula, packed with tiny fibres that adhere to both skin and hair to help fill in any bald spots and volumise (yes, volumise!) the brows you already have.  Imagine the brand trying to sell this back in the days when "big" lady brows were frowned-upon!
My biggest bug-bear with this product is a usual Benefit complaint.  You'll leave the counter feeling much, much lighter of pocket… and for not a lot of product.  Infact, you get just 3.0g of product for your £17.50 outlay and when you're dealing with something that you need to "build up" for maximum effect, and will most likely be using daily… I really think that Gimme Brow will quickly become a rather expensive addition to your beauty routine.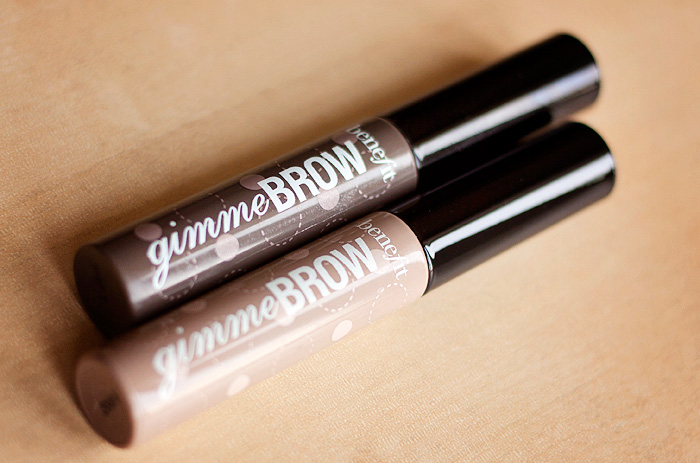 The wand inside the tube reminds me of those bottom-lash mascara wands… it's very, very small and very, very tapered.  It's been nicely designed to allow for precision application but I still find it a little too big for my few straggly hairs at the outer tips of my brows.  I did read someone say that they wished the wands were bigger, to cover a greater area with more speed… I'm just LOL'ing to myself at just how big this person's brows must be!  Spare a thought for us with spindly face slugs, love!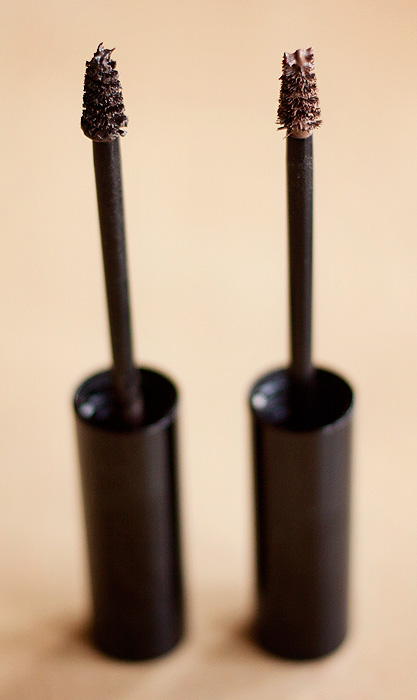 Benefit Gimme Brow is available to purchase in two shades: Light/Medium and Medium/Deep – not only is Light/Medium obviously the paler of the two, but it looks a little warmer also…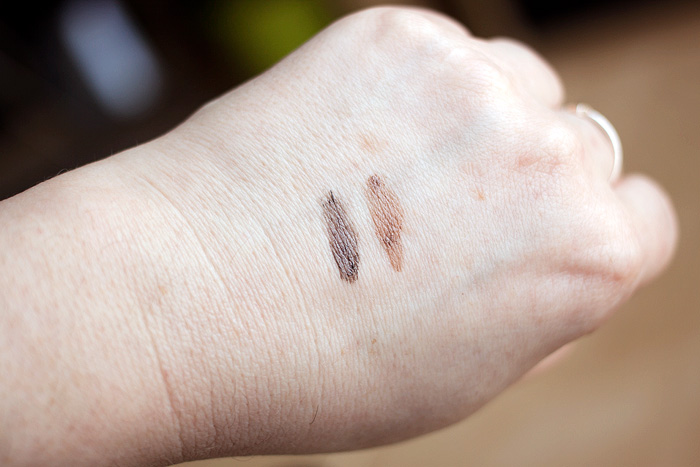 I've included a before/after shot below.  This is how I use the product, though I'm aware that some have taken the "adhere to skin" advice quite literally and have used the product to *really* fill in the brows, as one would with a pencil or a shadow.  I can't quite bring myself to do this with Gimme Brow, I've tried… but I just don't like how it looks.  Perhaps if my brows were shorter, but I struggle to keep it looking natural once I start painting my skin with the product.
The best side-effect I've noticed with Benefit's Gimme Brow (and I'm using the Medium/Deep shade in the photos below) is its ability to transform my two white eyebrow hairs into naturally-coloured versions of their neighbours.  Thank christ for that, I've never been so horrified to discover a white hair since… well… since I discovered one somewhere else you really don't want to discover one.  Other than that, although I do like it for its ease-of-use and convenience (it's a lot less faff than a pencil or a powder)… I'm not sure I'm in love with it, especially at its current price.
My biggest problem is that it just doesn't seem to have a huge amount of staying power… and if I'm gonna ditch the powder for an all-in-one brow solution, I really need that perk.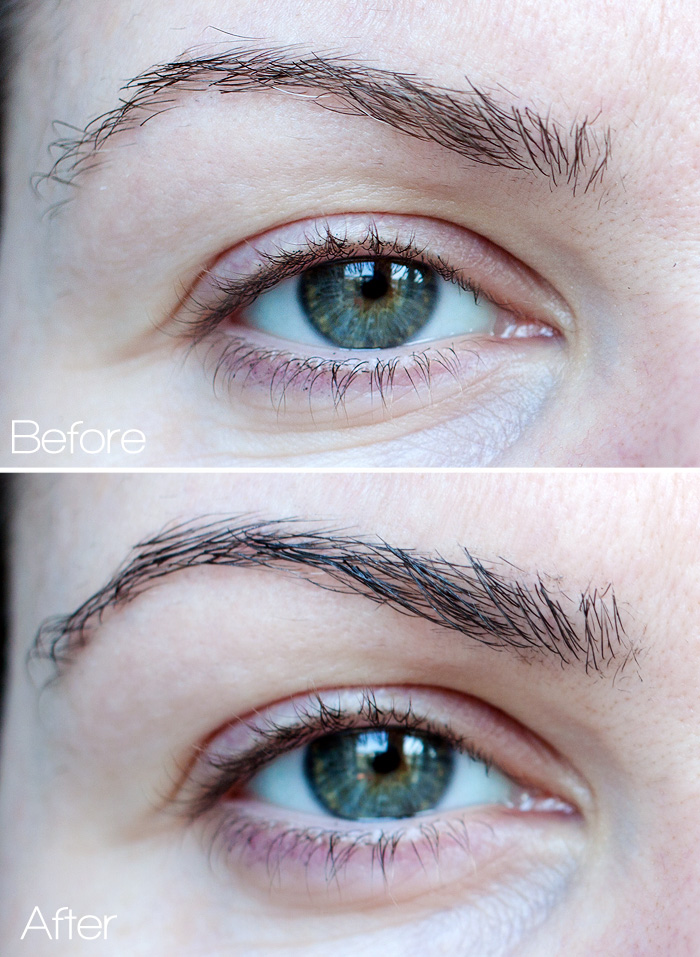 If you're in need of some serious eyebrow SOS, now would be a great time to head down to the Benefit counter at your local Debenhams store.  The brand are partnering with cancer charity Look Good Feel Better for the month of March and are offering a complimentary brow arch service (worth £11.50) for a requested minimum donation of £5, with all proceeds going directly to the charity.
Benefit Gimme Brow is priced at £17.50 and available to buy instore at Benefit counters nationwide and online at benefitcosmetics.co.uk
* press sample
if you liked this post, please don't forget to check out my subscriber options, here