Question of the Week: What were some of your favorite blog posts that you wrote in 2013?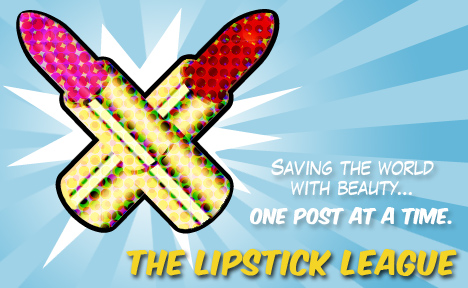 Answer: 2013 wasn't a great blogging year for me.  Like the girl with a little curl, when I was loving it… it was very, very good, but when I was off form, it was horrid.  Having said that, I still managed to squeeze in 311 posts over the last 12 months, so it couldn't have been that bad!
My favourite posts are usually the ones that make me laugh to myself in a "finding yourself hilarious really isn't the done thing" kinda way.  Either that or the FOTDs that make me look prettier than I really am and those moments when a camera really captures the beauty of a product.  C'mon, I'm a girl, with a makeup blog. This shit matters! 
So with that criteria ringing in my ears, I'd have to submit this (my favourite nail collection of the year), this (because I fell asleep that night still chuckling) and this (I couldn't find a FOTD of me I liked v. much, so have my girl crushes instead!) as my favourite posts of last year.
Gouldylox Reviews – Want to look chiseled without the workout ? All you need are the right colors to look like you've been hitting the gym.
My Beauty Bunny – Start the New Year by winning a Nouveau Organica Makeup Palette – a gorgeous collection of 12 vegan and organic shades valued at $89.99!
Nouveau Cheap – It's that time again! Here's my list of the Best in Drugstore Beauty for 2013, otherwise known as the 5th Annual Cheapie Awards!
Prime Beauty – loves the all matte IT Cosmetics Naturally Pretty Eye Shadow Palette, but wait there's more….it has transforming powers. Read on!
Phyrra – introduces us to a new indie company, Whip Hand Cosmetics. Find out her picks for best products!
we heart this – Pregnant with pimples? We've got the only ingredient you need to clear it up naturally.
Beauty Junkies Unite – Amber has the review and swatches of the much anticipated OPI Gwen Stefani Collection. Which shade/finish is your favorite?
Clumps of Mascara – shared 5 of her beauty resolutions with some of the other girls in the Makeup Wars.
EauMG – Have any New Year's Resolutions? Victoria has a "guide" to perfumes that will help (or hinder) your resolutions.
Guest Post of the Week, as chosen by Gouldylox Reviews – I don't really read a huge number of blogs….weird, I know. But when I have the time, I love 15 Minute Beauty Fanatic. Christine always has great real world advice and fun photos!