Silver yesterday… so what can I wear today?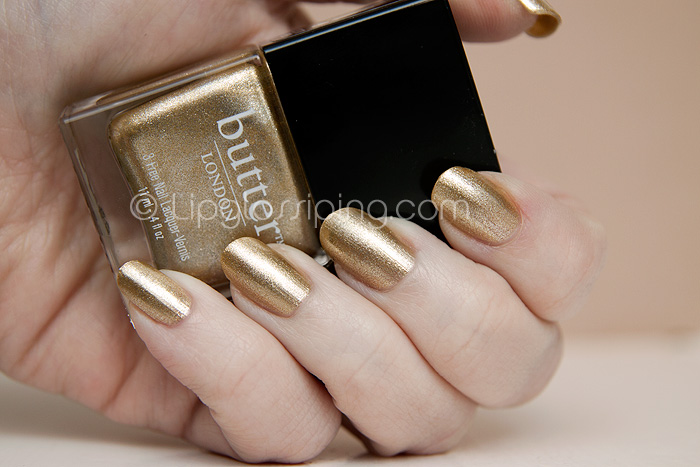 Of course!!  GOLD!
Butter London's The Full Monty is a neutral gold (if that makes sense) it's neither too warm, nor too green which makes it a suitable gold for most skintones.
Like Diamond Geezer, it's also a foil…. my favourite type of metallic.  The above photo shows two coats, I could have done one more but am planning on adding glitter v. soon!
Do you wear metallics like these throughout the year or restrict them to the holiday season?
The Full Monty is priced at £9.75 and available to buy online from PowderRooms who are currently offering free delivery on all orders until the 5th December.