Here's some of your gorgeous selves rocking a festive red lip look!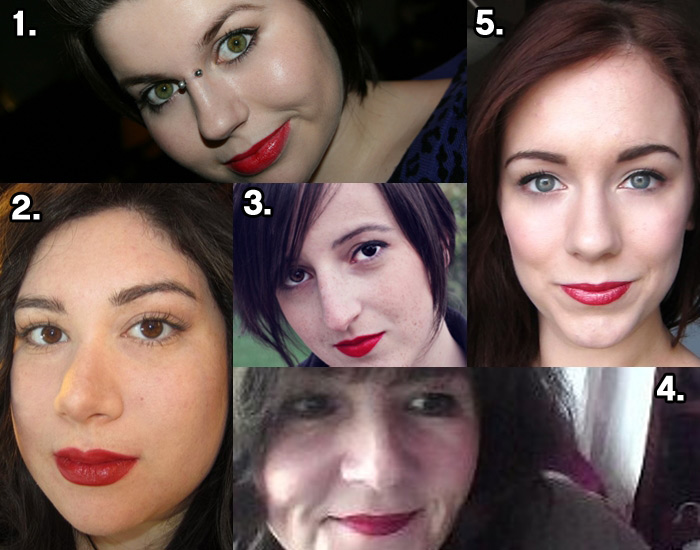 1. Check out Julie from TheBeautyHooligan who's totally rocking Revlon Colorburst in True Red!
2. Katie from MyLipsButBetter is looking very lovely in NYX Snow White.
3. Sara from Sarasarebel is making me whimper with jealousy in a red that I want but can't have.  MAC Port Red to be precise *swoon*.
4. And another lovely Sara!  Who is looking fabulously festive in Rimmel's Red Fever – thanks lovely!
5. Last but not least, Krystal is showing us her favourite drugstore red: Revlon's Super Lustrous Lipstick in Wine With Everything.
.
Well done ladies – thanks for braving your reds, hopefully this will go to show that red lips suit all kinds of beautiful women!  More to come soon!
If you want to submit your red lip look,
email
me a photo of your lovely selves with the following info:
Your name/blog name (if relevant):
Lip shade name:
Link to blog (if relevant):