Sometimes a favourite comes in an unlikely guise.  I love Urban Decay, I really do… they're a brand that get me equally ecstatic when they get it right and just as hacked off when they screw up.  I think you have to care about a brand to experience proper emotions about what is, after all, only makeup.
So yeah, I like Urban Decay.  But I don't generally get that excited by their lipsticks.  I was sent this one just before Christmas and because I had a Chanel to wear… this one got pushed a little further back in the queue.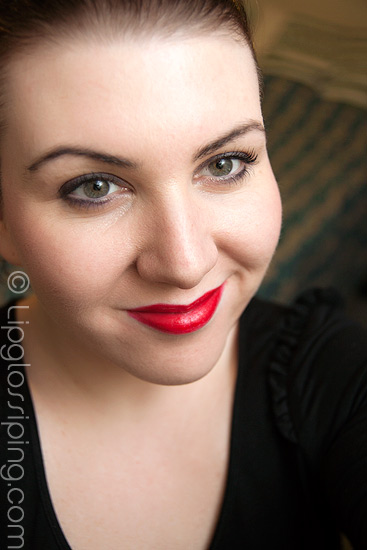 Revolution is a glossy, creamy true red.  Pillar box and opaque as-you-like.  I used a lip brush but it practically painted itself on.  I can't find fault with this product… the adorable 'dagger' packaging, smooth application, glossy finish (if glossy reds are your 'thing'), and a longevity that's competes up there with most of the other, less-creamy formulas I've worn so far.
I suppose, if pushed… it does have a greater risk of transfer because of the creamy formula but just do that filthy-looking finger pop trick to remedy any of that nonsense!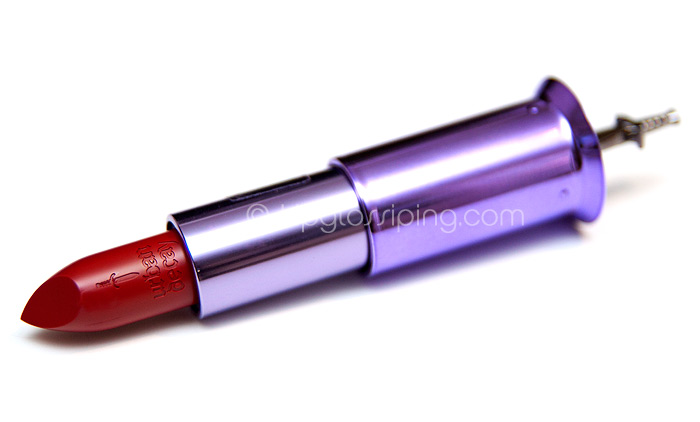 Urban Decay Revolution retails at £12 but I have seen it on discount websites for a lot less than that… but shhh, you didn't hear that from me.  If you want a BOLD, creamy red… go forth and buy.