Finding a natural looking contour for my pale (very pink) skintone has probably been one of my toughest makeup tasks and the closest I've come so far is another Illamasqua product, a powder blush called Rumour.  The general criteria for my skin tone consists of two factors.
a). be pale enough to look natural and blend easily
b). be pink-toned enough to avoid looking orange or yellow.
Being a total fan of all things cream-based for my dry skin, I was excited to see if the new Illamasqua Cream Pigment in Hollow* would work well as a contour shade.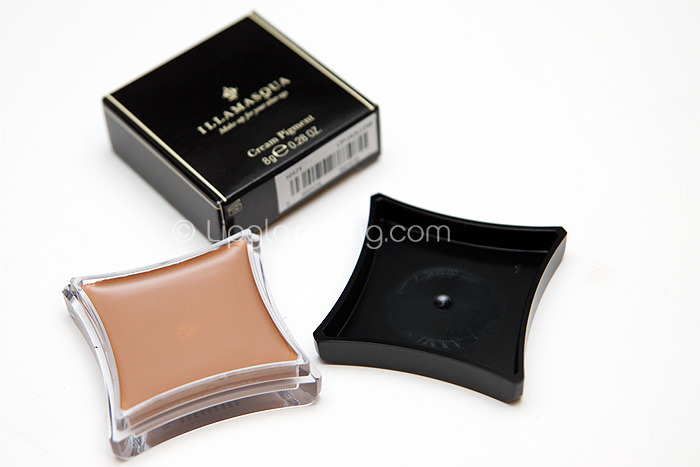 Well, the answer is… I'm undecided.  It applies beautifully and blends easily with fingers and I think it will make a lovely contour for those with neutral or warmer toned pale skin but I'm not convinced it makes a perfectly natural contour for uber pinks.  I'll let you be the judge…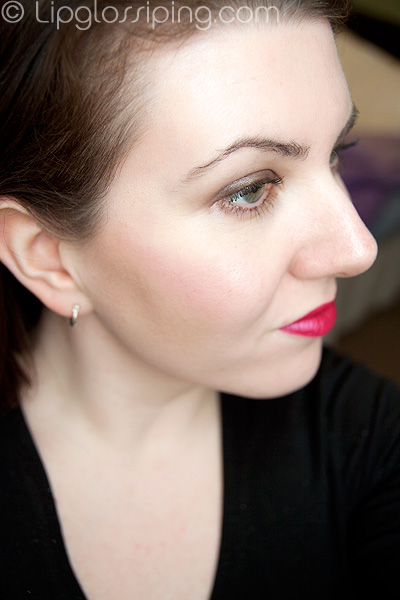 Does it look a little yellow to you or am I scrutinising too hard?  I'm definitely hyper-aware of bronzer and contour looking 'wrong' so I'm generally pretty tough on them, do you think it works or are there better matches out there?
Illamasqua Hollow Cream Pigment (£17.00) is available as part of Illamasqua's Spring/Summer Toxic Nature Collection and available now from counters, instore and online.
* press sample