They say that old age doesn't come on its own but I'd like to add pregnancy to that adage.  I mean, apart from stating the bloody obvious, seeing as you're growing another whole person, it really doesn't come without its "side-effects".  I haven't had a proper pooh in almost five months and my skin, hair, and nails have had all moisture sucked from them, it's like I'm spawning a human dehumidifier, set to high.
Instead of a normal moisturiser, the only thing stopping my skin from flaking off in great sheets is a twice-daily slathering of the sunburn-soothing Biafine, left on as a mask overnight.  Even then, I still have to prime with a moisturising primer before a drop of foundation can touch my skin.  As for my lips, well I'm out of Lanolips at the moment and none of my alternatives are cutting the mustard.  It's a drastic step but until I replace my overnight lip saviour, I've had to stand down the lipstick army in favour of… *spit*… lipgloss.
If you're a regular reader, you may know about my distaste for the sticky stuff but I have to concede that it does have its merits.
Aveda's Rehydrating Lip Glaze doesn't go down the ordinary gloss route.  Yes, it's kinda sticky… yes, it feels a little thick on the lips at first but… with this shade at least, you get some decent bang for your buck.  This innocuous tube of colour packs one hell of a pigmented punch and keeps my lips from puckering up into a dehydrated mess.
Winterberry is a purple-toned plum with a deep, vampy hue and colour that builds quickly from the very first swipe.  You can apply and blot without losing too much pigment if, like me, you're not a fan of how glosses/glazes feel on the lips.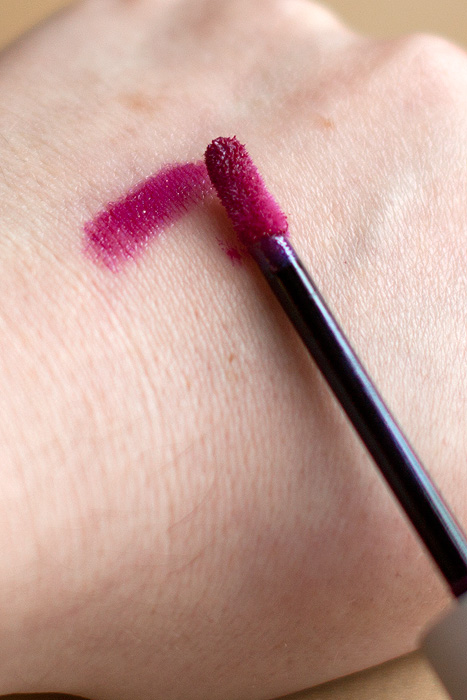 Priced at £16.00, Winterberry offers a little splurge that won't break the bank for a slightly more unusual lip colour this season and is very much in keeping with Pantone's 2014 Colour of the Year – Radiant Orchid.  Despite the minty aroma, the plumping effect is gentle and understated (though appreciated considering the vampy lip-thinning shade).
Are you reaching for more lip-friendly offerings as the mercury plummets?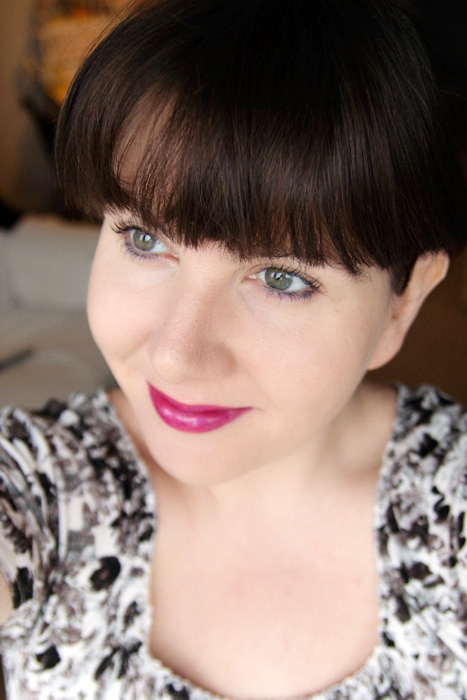 Aveda Nourish-mint Rehydrating Lip Glaze is priced at £16.00 and available on counter and online from aveda.co.uk
* press sample