I was recently introduced to a new salon-brand: Mii Cosmetics, who carry an astonishingly wide range of products.  The range is divided cleanly into two sections: Mineral and, well… non-mineral.  The mineral lineup is packaged in black boxes to clearly distinguish from the rest which you'll find housed in white packaging.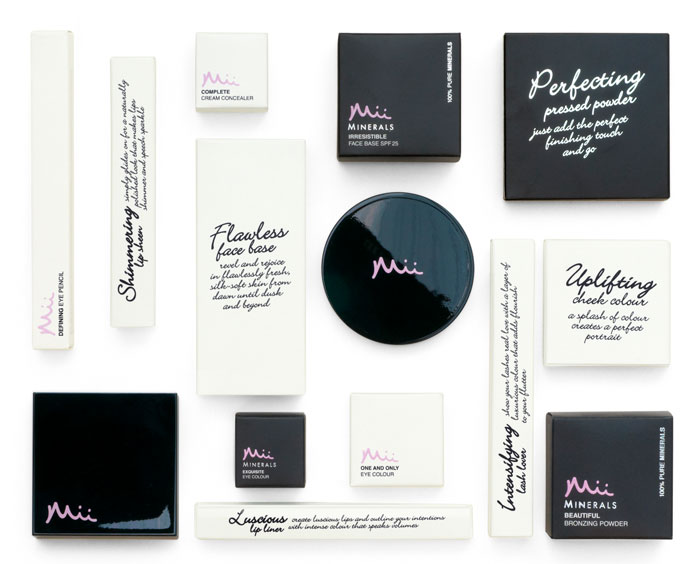 From the bits that I've had the opportunity to play with, the bases in particular stand out as something special,  I can see one of them becoming a bit of a hero product for the brand, it's not like anything I've come across before.
I'll tell you more about that one a little later in the week… I know, I'm teasing… sorry.
I'll begin with the straight-up, no-messing mineral foundation: Irresistible Face Base (£21), a loose mineral foundation powder with a sifter.  It comes in 7 shades and naturally, I'm showing you 01 Precious Porcelain.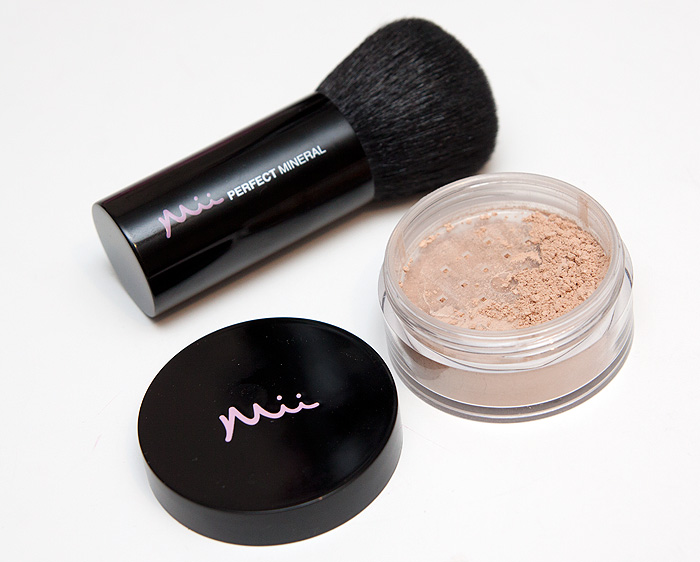 Mii Cosmetics Perfect Mineral Brush (£28.95) also shown.
For an 01, it's actually a little dark.  It matches me well enough but if you're paler than a NW15 you might struggle with this.  I swatched it alongside my Bare Minerals foundation in fair and it was a good shade darker.  I find the Bare Minerals a little too light for me in the Summer months so, selfishly… this pleases me.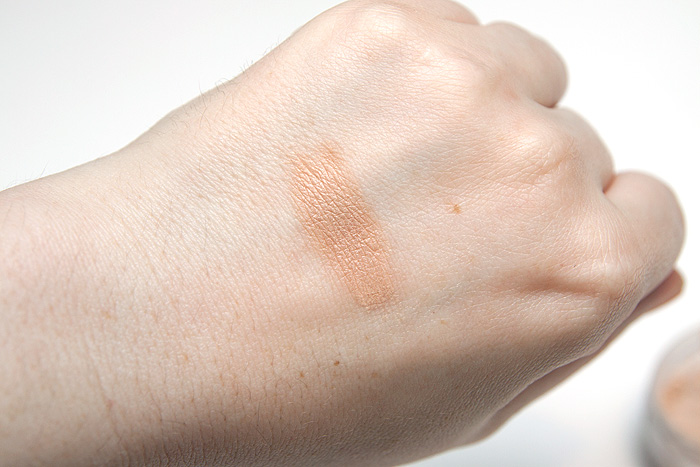 Swatched heavily on my hand, it looks a little warm but to my eye it's pretty neutral once you take away the pink bias in my skin.  You should be able to make out the sheen in the swatch… less sparkly than my Bare Minerals but a little more glowy.  It also feels more finely milled than the Bare Minerals, which I have to admit, surprised me.
Having said that, it does offer less coverage.  A personal preference but I'm not skin-confident enough to wear this alone over bare skin.  However, combined with one of the other Mii Cosmetics bases (the one I'll be showing you later in the week!), the pairing delivers flawless but dewy, natural looking skin.  My favourite kind.
A promising start!
Mii Cosmetics are sold exclusively in Spas/Salons, call 0845 217 1360 to find your nearest.
* pr sample