Question of the Week: – In some sort of cruel twist of fate, it's ruled that you can only wear one brand for the rest of your life – which do you choose?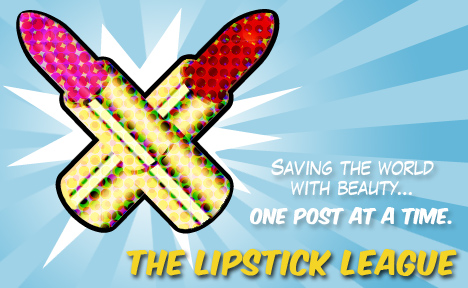 Answer: – If I had a perfect face and didn't NEED my Lancome foundation…. maybe Chanel 'cos I could live in their eyeshadows/blushes/lipsticks/eyeliners quite comfortably for the rest of my life.  But what about mascara?  And my Guerlain Meteorites?  No, I can't do it… don't make me do it.
.

Nouveau Cheap – gives you an in-depth review of the new Salma Hayek Nuance Beautiful Blends Eye Quad, and it's unlike anything you've ever seen before (no, really).
Orange to LA – Continues her Color Inspiration & Coordination series. This time her inspiration is a cute orange Birkin inspired tote bag. See which orange products she loves this season.
Pink Sith – is just one "Bye" short of an 'N Sync Reference when she tells you how much she loves the It Cosmetics Bye Bye Under Eye Concealer!
Phyrra – swoons over the new Too Faced Exotic Color Intense Eye Shadows.
Vampy Varnish – loves some of the new colors in the China Glaze Metro Collection Which ones do you like?
we heart this – Our Kitchen Cosmetician experiments with exfoliation, using ingredients that cost pennies per use!
.
C'mon, I gave it a lame shot – spill, name the one brand you'd turn to in the face of cosmetic Armageddon.