Question of the Week: – What perfume can bring back memories with just one sniff?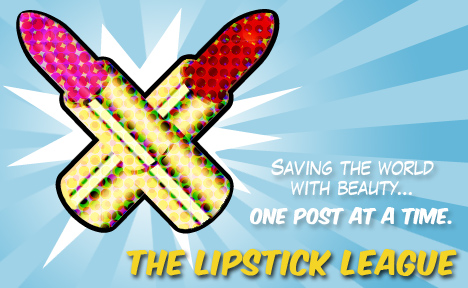 Answer: I bought Mr. L the original Chanel Egoiste when we first met many years ago and although the bottle has long been emptied, I've kept it for sly sniffs until I can get my hands on a replacement.  It evokes memories of holidays we took, meals we shared and films we saw when we were newly together.  Such a shame it's scarcer than hen's teeth nowadays.  Stupid Platinum version I DON'T WANT YOU!
.

Pink Sith – has swatches of two of the new NARS Night Series Nail Polishes. One conjures memories of a 1980's rock song and the other, a 1980's TV show. Find out which is which!
Phyrra – shares a new sensitive skin serum, Pai Rosehip BioRegenerate Fruit Seed Oil!
Prime Beauty – has a fabulous Splurge v.s. Steal for us this week. Find out what foundation is a dupe for Napoleon Perdis Advanced Mineral Makeup and cost 4 times less!
we heart this – finds out that Jo Malone candles are as fabulous as their fragrances. Especially these David Hicks designed ones!
Beauty Junkies Unite – What's British, colorful, and sold exclusively at Sephora in the U.S.? Check out nails inc., which just launched Thursday!
Clumps of Mascara – is absolutely in love with purple lips. Think you could rock 'em?
EauMG – reviews an indie perfume from Arcana that smells like blackberry jam.
Lipglossiping – ditches her beloved black eyeliners for softer greys when she takes a closer look at Estee Lauder's latest collection!
Nouveau Cheap – shows you the entire Wet n Wild On the Prowl Collection. For a Halloween nail polish collection, this one's full of the unexpected!
.
Come on, what about you?  What is your most evocative fragrance?