Leighton Denny's Atmospheric Collection is out of this world.  There, I've said the line that has been plaguing me since I first saw the release for it back in the Summer.  It's been like the elephant in the room and now I've shoo-ed it out the front door with a broom, I can get back to what I wanted to do… which was show you!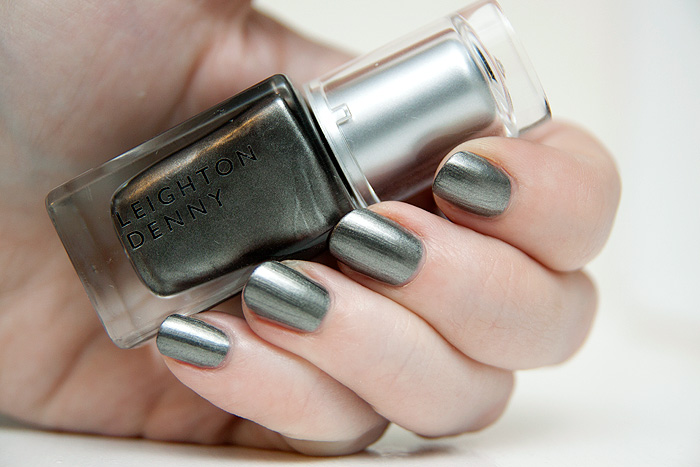 Purely Platonic is like molten lead on my nails.  It lacks the high shine of a silver or a chrome and it's neither metallic nor rubberized.  It's just… melty metal.  That makes better sense in my head than it does on paper the screen – I hope the swatch articulates itself with more clarity than I am able to.
There's a slight river of frost running through the surface but I wouldn't in a million years call this polish frosty.  It's a beautifully edgy polish for Autumn/Winter and would coordinate with most outfits.
Wear was good, application even better – my only complaint is that my brush had a randomly long hair which I snipped.  I know, it's no biggie but I like to moan about something.
Leighton Denny's Atmospheric Collection is available to buy online priced at £11.00
* press sample