It's hard to beat a wonderfully-scented candle.  For one thing, there's something undeniably romantic about how the gentle glow can make even Quasimodo look like Cara Delevigne.  Fire-safety aside, we all know that beauty brands would sell a truckload more product if beauty halls became wick-powered, but as flourescent lighting proves, there are times when candles just aren't the most convenient option.
Before you reach for the plug-ins, consider another option.  The humble reed diffuser.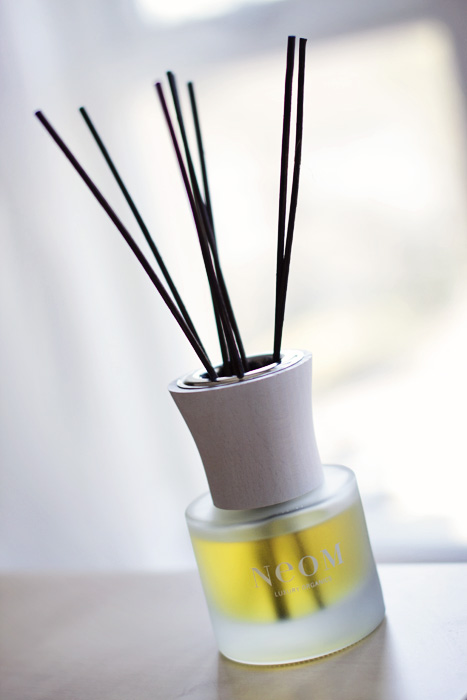 Brands do try and make these diffusers look elegant but the reality is that a reed diffuser is basically a pot of scented oil with a bunch of twigs sticking out of it.  Whilst candles can rightfully get all superior about what a great table centrepiece they make, diffusers are better off putting in their hard work from the sidelines.
Thankfully, the continuous and long-lasting scent that this one from NEOM Luxury Organics delivers to the home is nothing short of wondrous.  Sumptuous is a blend of rose and neroli that is both calming and uplifting, albeit in a more tender way than something like their Invigorate fragrance which slaps you about a bit to get the blood flowing.  Sumptuous on the other hand is all about the caresses and telling you that you're the most beautiful person in the world.  No, really!  Well, sort of…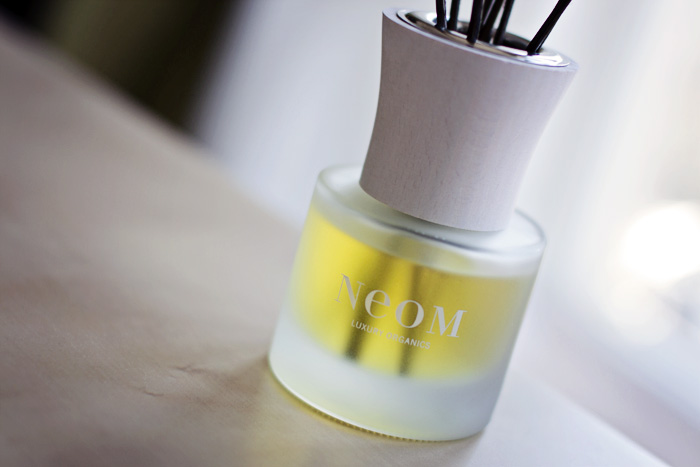 My reed diffuser has been doing the rounds since I unpackaged it last week.  A couple of days in the bathroom where it's far too bloody pretentious to actually light a candle, hidden behind my Mother's chair when she came over for her Mother's Day dinner last week ("what's that lovely smell Charlotte?" / "Oh my flat always smells like this!"), and propped up on the windowsill in the kitchen when I burnt some popcorn.  And if you've ever burnt popcorn, you know you need a massive scent-intervention.
If you have pets in the house, small children, or clumsy partners… reed diffusers make a great alternative to the mighty candle.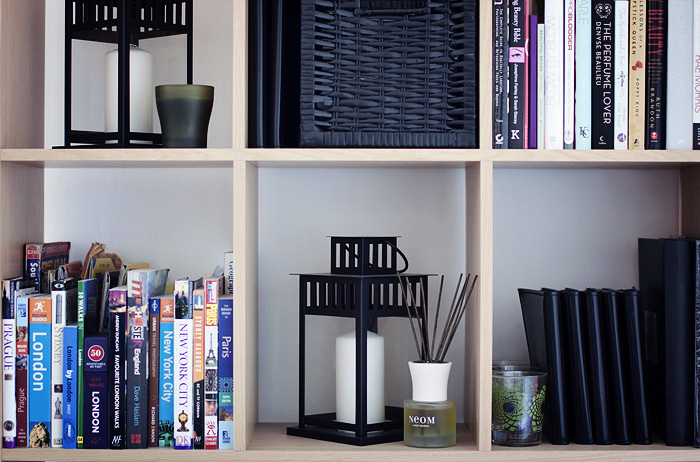 The NEOM Organic Reed Diffuser is discreet too, I've seen some that are around 3ft tall and higher… no-one needs that much scented-twig in the house.  Despite its small-size, this one delivers enough fragrance to scent a small room easily.  Bathrooms and hallways are blissfully filled with the perfume and I'd say that it delivers strong fragrance to just over half of my (average-sized) sitting-room.
Remember also, that the scent is continuous, you can control the strength of the scent simply by adding or reducing the amount of reed sticks in the aroma diffuser.  I no longer have to scramble around for a lighter to light a candle after I've buzzed a guest in through the intercom!
As for longevity, well NEOM rates their reed diffusers to last for up to 5 weeks, so you'll be pleased to hear that you can buy fragrance oil refills for £18.00 each, as opposed to forking out the original price tag for the bottle, fragrance and sticks again.
NEOM's Organic Reed Diffusers are priced at £35.00 each and available in a choice of eleven different fragrances from www.neomorganics.com
* press sample