On a cold November evening, I made my way through Covent Garden to attend the unveiling of a new fragrance collection set to hit the stores this March.  The edibly-named Sugar & Spice Collection from Jo Malone is anything but tasteless, decked out in pastel hues that remind me of a veritable rainbow of sugary macarons… and with good reason…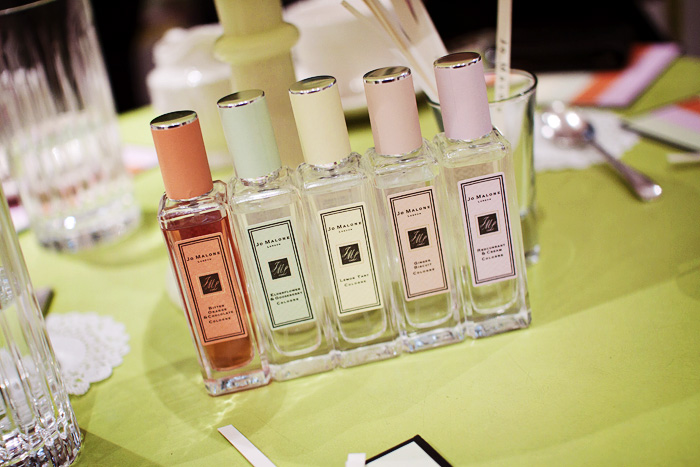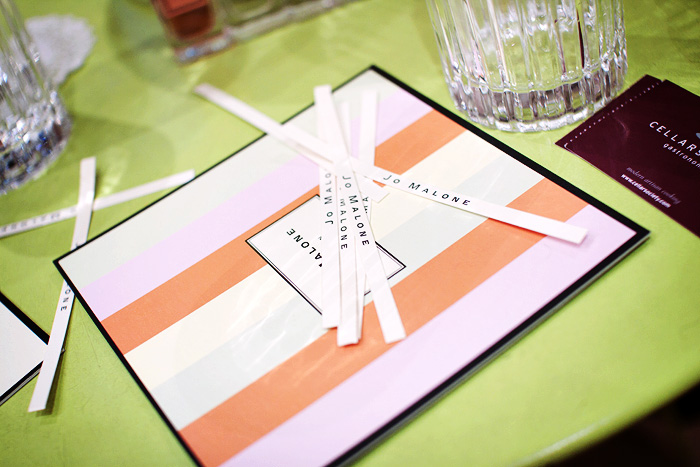 The collection features five new flavours scents to indulge the gourmandise out there, inspired by the art of the great British pudding.  Lemon Tart, Redcurrant & Cream, Elderflower & Gooseberry, Ginger Biscuit and Bitter Orange & Chocolate make up the quintet of tasty treats, each smelling just as described without the disappointing synthetic undertone that often plagues foody-scents.
In spite of the fact that these are so food-centric (and sugary food at that), the collection is surprisingly light.  Master perfumer Christine Nagel has done exceptionally well to create a fragrance wardrobe that doesn't cloy with a surfeit of sugar or vanilla.  How they manage to keep any sophistication at all is probably the biggest triumph to celebrate.
Here are my rapid notes on each scent from the evening, complete with incoherence:
~ The Lemon Tart is sharp-but-sweet, you can almost smell the butter in the flaky pastry.
~ The Elderflower & Gooseberry* develops gently with a leafy freshness that renders it the least outright "foody" in the set.
~ Redcurrant & Cream = berries and cream, a classic combination done beautifully (but done often).
~ Ginger Biscuit brings all the digestives to the yard, such an amazing Winter/Christmas-time scent which may seem a little out of place come launch date, such a beautiful homely rendition of warming spices and immediately obvious ginger though.
~ Bitter Orange & Chocolate = Terry's Chocolate Orange.  End of.  Not chocolate like TM Angel or cocoa-inspired, pure edible chocolate. Yum.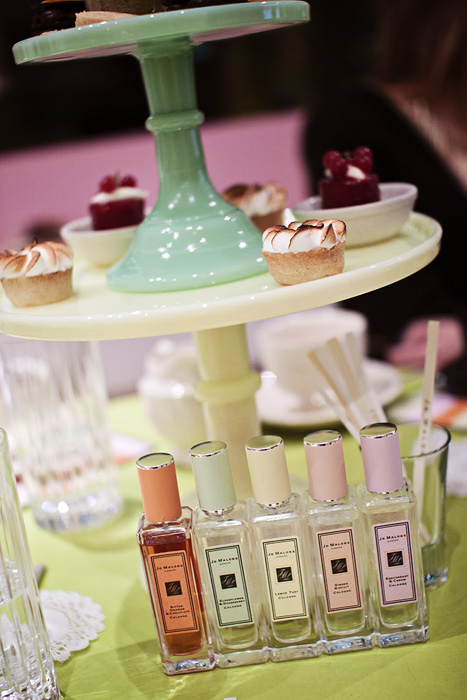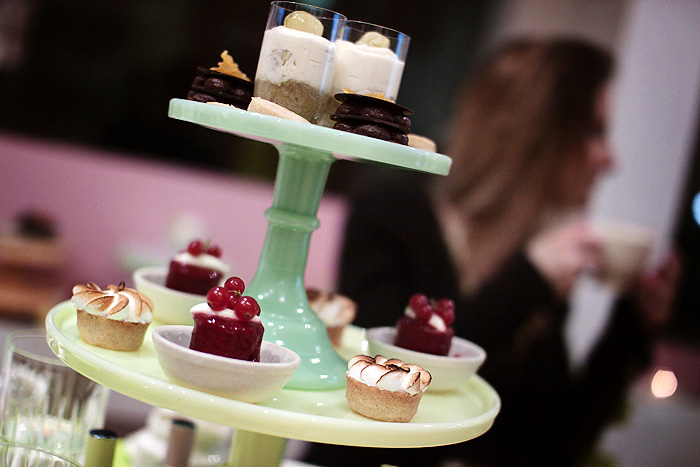 These are such a true interpretation of blindingly good baked treats that it begs the question… do I actually want to walk around smelling like a patisserie?
I'm sure the sensible answer would come quicker to most… but then again, I'm a bigger fan of cake than most.
Maybe.
Will you be checking these out in March?  On paper… which scent do you think will be your favourite?
* press sample