Question of the Week: – Do you change your perfume with the seasons?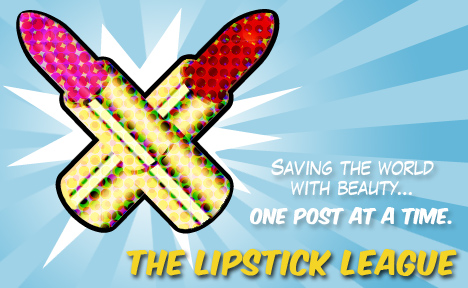 Answer: – No.  I favour headier, richer scents that are usually associated with Autumn and Winter… I can't be doing with not being able to wear them all year round.  Perhaps if I lived somewhere with greater humidity, I'd change my mind but seeing as the UK only seems to recognise one season (rain), I'm doing ok with my warm ambers, rich tobaccos and intoxicating leathers all year round thankyouverymuch.
.
Lipglossiping – is happy to embrace the new Autumnal lip shades from Clarins, maybe it's because they remind her so much of Summer!
Nouveau Cheap – gives you a sneak peek at the EcoTools Limited Edition Holiday 2011 Beautiful Expressions Kabuki Set. Let's just say you might want to keep this one for yourself.
Pink Sith – recommends that you get tucked into bed and snuggle up because she's going to tell you a bedtime story about a pale Princess and a gallant Knight that saved the Princess with Le Metier de Beaute Creme Fresh Tints for cheeks and lips!
Prime Beauty – Prime Beauty found a product that combines her two true loves–wine and skincare! Caudalie Vinoperfect Perfecting Day Cream is a triple threat; moisturizer, primer and skincare treatment in one sweet multitasking package!
we heart this – We've fallen in love with Urban Decay Lush Lash Mascara and we want to shout it from the rooftop!
EauMG – A video review of one of Victoria's favorite perfumes for fall, Serge Lutens Chergui.