Summer is usually all about the brights… and so perhaps, for once… naturals are the brave choice.
Introducing Guerlain's Summer 2010 Collection: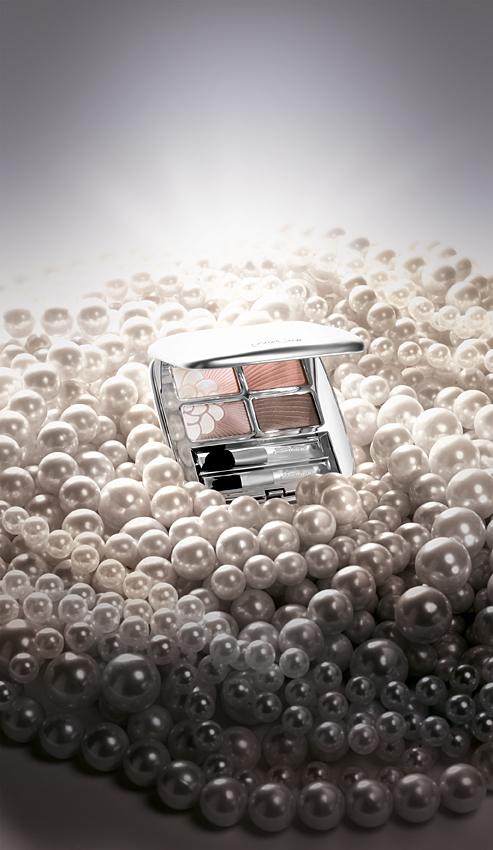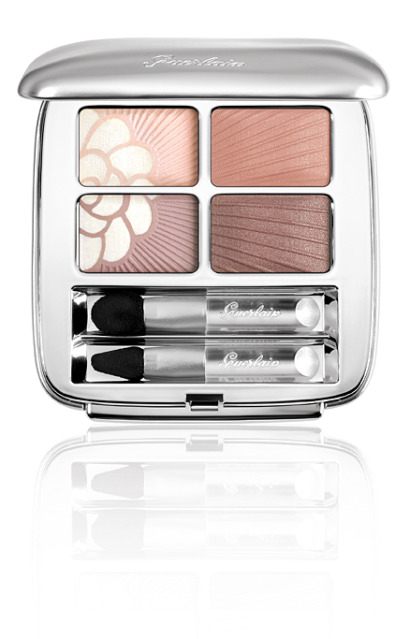 Ombre Éclat 4 Shades  – OMBRE PERLÉES (LE) – £36.00 / €50.78
A monochrome palette of natural hues – 4 subtle shades with a touch of iridescence: Beige, satin pink, taupe and smoky brown all housed in a frosted silver case, embossed with the Guerlain logo.  A limited edition palette makes for an elegant addition to the collection.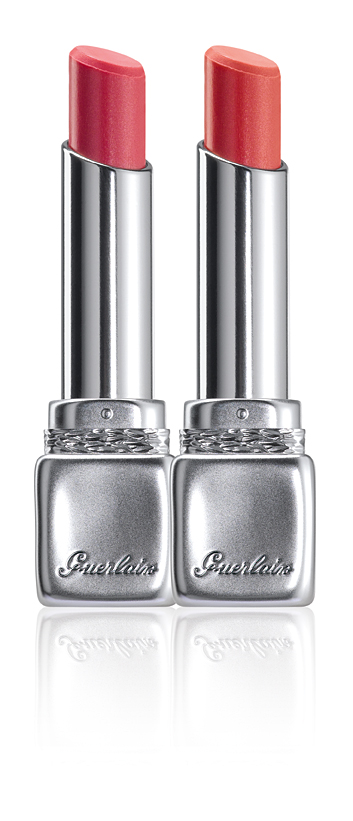 KissKiss Baby – Limited Edition Nourishing Lip Balms – £20.00 / €27.88
Cherry Summer & Coral Sunset
I adore the formula of these Guerlain KissKiss Baby Balms made with wild mango butter and Luffa oil and those tints are just too perfect for Summer.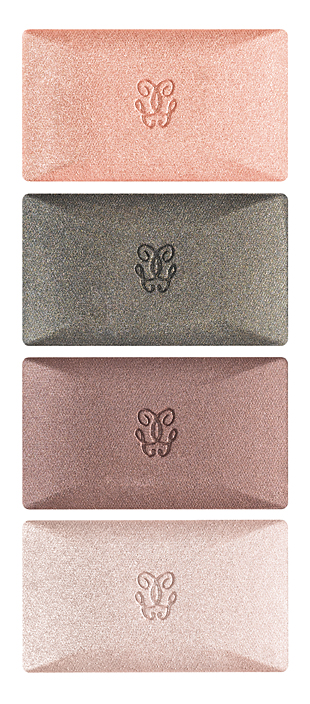 Ombre Éclat – 1 Shade – £19.00 / €28.89
Top – Bottom:
~ L'INSTANT D'UN BAISER (PEARLY PINK)
~ L'INSTANT D'UNE CARESSE (SMOKY BEIGE)
~ L'INSTANT D'UN RÊVE (SMOKY BROWN)
~ L'INSTANT D'UNE EMOTION (PEARLY VERDIGRIS)
Four new pearl shades have been added to the Ombre Eclat – 1 Shade line.  I'm loving the look of the Pearly Pink and Smoky Beige.
Guerlain's Summer 2010 Collection is more about luminosity than colour, it's about reflecting the light that Summer brings and reflecting radiance and elegance.  Personally?  I've already made room in my collection for that Cherry Summer KissKiss Baby balm.
Available on counters nationwide from the 5th June 2010
What say you?  Too subtle for Summer or understated elegance?