Look! *sniff*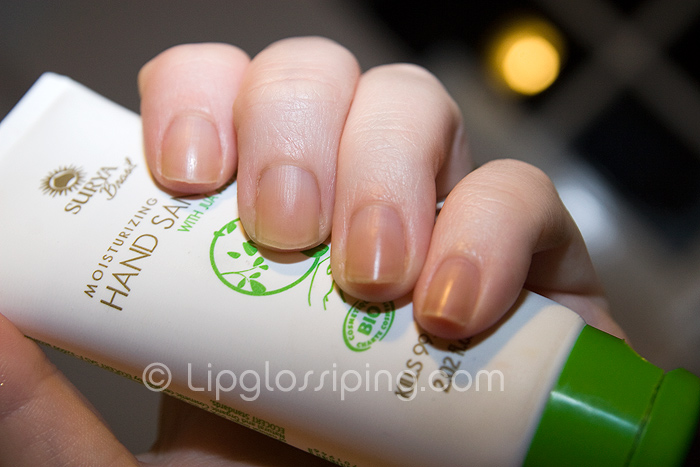 My thumbnail broke last night on a ring pull 🙁  It didn't just break.  It fractured halfway down the nail bed.
I'm trying to be grown up about it, honest I am!  I mean, they're nails for chrissake, and I was overdue a chop… but I didn't wanna chop them down to my knuckles!
On the plus side…
~ I can now type without waking the neighbours
~ My iPhone actually responds when I tap it
~ I won't be waking up with random claw marks on my cheeks
~ Leila doesn't have to dodge the nails of doom mid-nappy change
~ I can scoop product out of jars without that horrible "loadsofshitstuckundermynailsgetitoff" feeling.
~ I can pick my nose without damaging my brain 😉
On the negative side…
~ I have stumpy nails.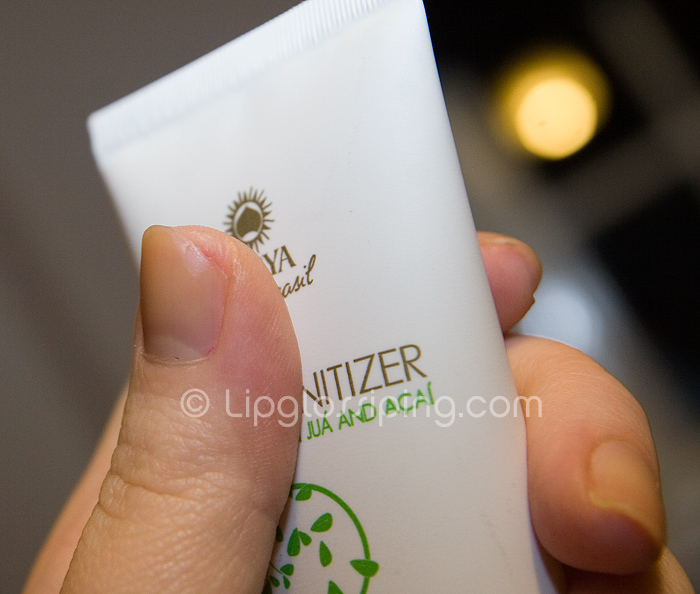 See where the break began?  Stoopid ring pull.
Ok, I realise this post is *incredibly* self indulgent, but I did have more in mind than just to invite you all to my pity party.
….
See how yellow my nails are?  That's from using copious amounts of nail polish.
You're supposed to be able to avoid it by using a good basecoat.  Not sure on that one, I do use good basecoats and it doesn't seem to matter which brand I use… I still get yellow nails.  Infact, as an ex-smoker… my nails have never been yellower than they are now.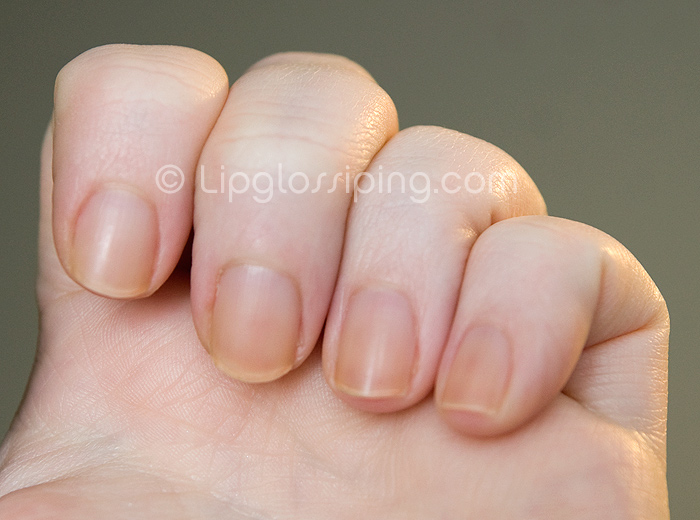 So my point is, this gives me the perfect opportunity to trial 3 things that have been waiting for a test.
1). Bubble White Nail Cleaner (available at Sally Beauty)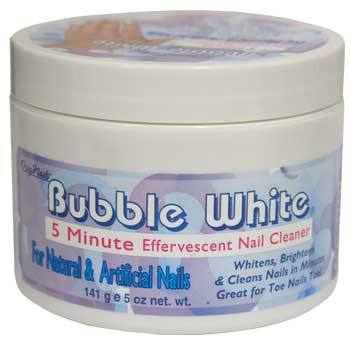 I have a sachet of this hiding somewhere in my bathroom cabinet, I shall dig it out and give it a try.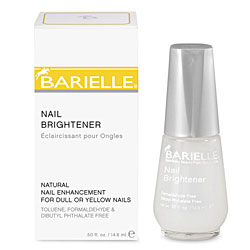 One of the goodies Barielle sent me.  I was a bit disappointed when I saw it was a cosmetic product as opposed to a treatment.  But if the Bubble White doesn't do it's job, I'll be very pleased to try it!
3. Nailene So Natural/Real/Couture Glue on Nails (I *think* you can get these in Boots – any confirmation gratefully received!)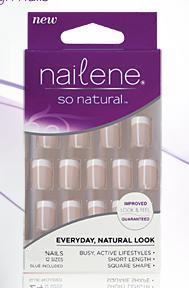 It's been many years since I've worn glue-on nails… I hope technology has improved since then, or these will last about 45 minutes on my fingers.
So um yeah… every cloud and all that… *sniff sniff*