I was a little bit traumatised at the sight of this shade when I pulled it out of the bag.  I mean, it's orange.  A proper pumpkin-esque shade that I would imagine to work best on olive skintones.  Boy, was I wrong.  This is pretty much the only orange in the world that I can wear without looking like a try-hard.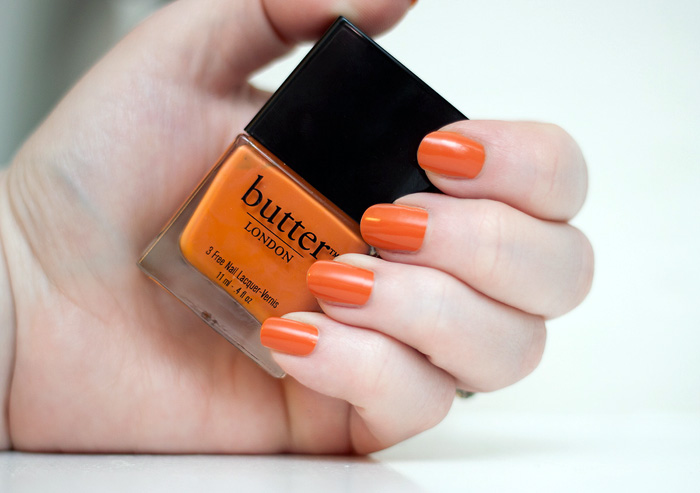 It still has the vibrancy that you might want from this kind of shade but it has a subdued edge and a beautiful autumnal vibe that complements rather than screams at pink-toned skin.  A certain dusty quality that I've always loved in my purple shades, translating terrifically to something I'd least expect.  Opaque in a couple of coats, creamy and warm.  Lovely.
The bad news is?  It's being discontinued so don't expect to be able to find it once Autumn rolls around again.
Butter London Minger is priced at £11.95 and available to buy online from PowderRooms