If you're a little colour-shy when it comes to your eye makeup, coloured liners are the best place to start.  You can introduce a full spectrum of shades without turning too many heads just by adding a pop of colour to the waterline.  My favourite way to wear brights is with a flash of colour just beneath my lower lashes, it brings brightness to my eyes and makes me look a lot bolder than I feel!
Estee Lauder have released two Intense Kajal Eye Crayons this Spring, a chunky pencil with a creamy formula that lends itself well to both lining and using as a shadow.  If you're looking for that pop of colour, might I point you in the direction of 03 Dramatic Teal, a shade that I can see flattering most, if not all, skintones.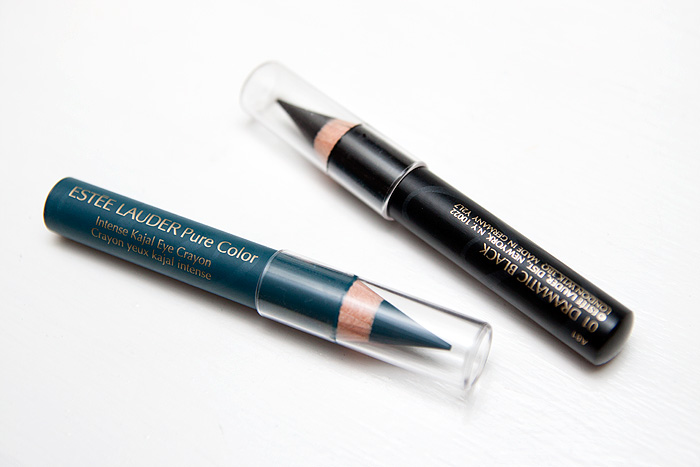 Not much to look at in their generic stubby pencil-form, these crayons glide without pulling and yet remain firm enough to achieve some truly precise strokes across the eyelid.  The tip stays strong despite pressure and deposits nothing but creamy colour in its wake.
You need to allow around 2 minutes for the pencil to set fast and if your eyelids are particularly oily, you may find these migrate a little.  For normal complexions, these should set and hold throughout the day.  The only time I had any bother was when wearing a moisturising primer, combined with a cream foundation and to be fair – I was an oil-slick by lunchtime everywhere.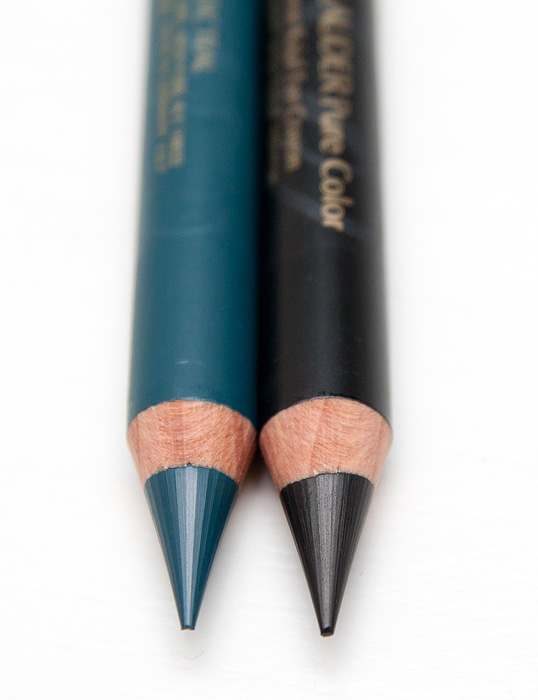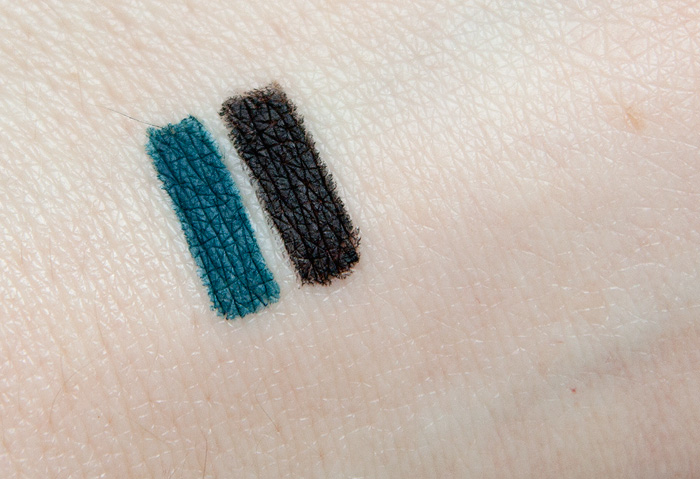 Both shades are limited edition, if you pick up one thing from the Spring Collection, let this be it.
Estee Lauder Intense Kajal Eye Crayon in 03 Dramatic Teal & 01 Dramatic Black are priced at £17 a-piece and available on counter and online from boots.com – the teal appears to be sold out everywhere else!