Essie Limited Addiction came out a couple of years ago and I picked it up alongside some of it's partner releases, Sew Psyched and Merino Cool, you remember that collection?  Lush wasn't it?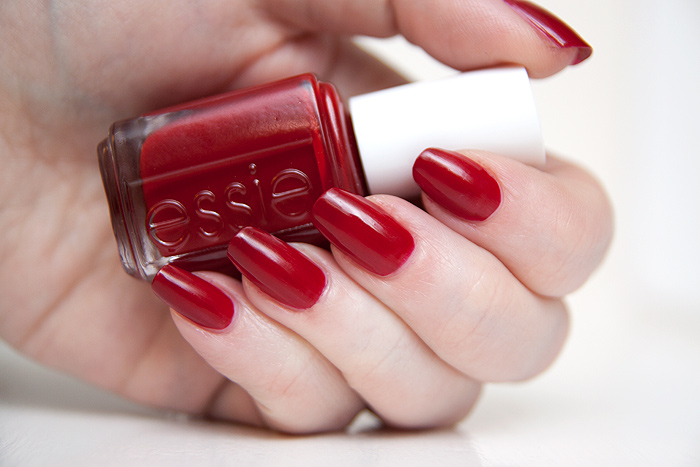 I don't own very many Essie polishes, and I don't really like this one.  As a red, it just misses for me.  It's darker-toned with a not-entirely-creme finish.  You may be able to tell that despite the three coats shown in the photo above, the overall look isn't quite uniform?  It's a little sheerer and more jelly-ish in some places and whenever I look down at my fingers, it just looks a little… untidy.
If you're looking for a more work-appropriate red that isn't all shouty and screamy though, this may well be the one for you.
Essie Limited Addiction is priced at £8.50 from BeautyBay.com