Question of the Week: – What beauty product would you immediately hoard if you found out that it was going to be discontinued?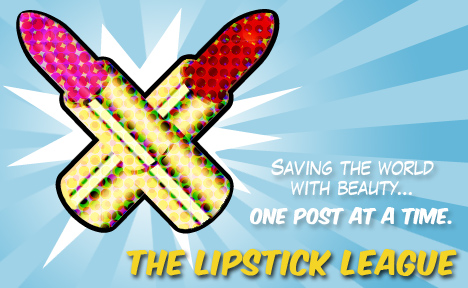 Answer: Illamasqua Eyebrow Cake in Gaze.  No question!
we heart this – took a tour of Marilyn Monroe's Hollywood with MAC's Gregory Arlt. Now, we're sharing insider's info about the collection (like, which Mad Men star inspired Love Goddess lipstick) and Marilyn's beauty regime (ever wonder why she always looked so glowy? The answer will surprise you!)
Beauty Junkies Unite – I have a feeling there are a few shades in the new ZOYA Ornate Collection for holiday 2012, that you would be really bummed about if you missed!
Clumps of Mascara – loves everything about Tarte Cosmetics. But their Glamzon Pure Performance Lipsticks? Whoooooa! They are absolutely heavenly.
Lipglossiping – gets hot under the collar for the new BB Cream from french skincare maestro's La Roche-Posay.
Gouldylox Reviews – What do you think of the idea of a CC cream? I'm not making it up, it's a thing. Find out more here!
Nouveau Cheap – gives you swatches, swatches and more swatches to help you determine if you need the new limited edition Shimmer The Night Away palette from Wet n Wild.
Pink Sith – experienced the new Le Metier de Beaute CHEM60 Pro-Peel & GLOW10ai mask set and not only did she not turn into Red Skull she managed to turn a Frugalista into a High End Diva!
Prime Beauty – embraces the Oxblood nail trend with 6 deep red polishes!
Phyrra – shows you how to get the Perfect Night Out Look!
Vampy Varnish – is trying her hand at some simple Halloween nail art using NARS Andy Warhol Nail Polish.
Guest Post of the Week, as chosen by we heart this – The British Beauty Blogger shared a post filled with fab advice about How to be a Beauty Writer. Whether you just want to improve your own blog, or are trying to get a job that pays you for the obsessing you already do, it's a good read!