I haven't been strawberry picking since I was a small child, no doubt eating far more as I went along than ever made it into the basket.  In fact, I remember it being so much fun, I don't know why it never occurred to me until now to take Leila, she's an absolute fruit fiend (having hated vegetables from day one) and loves to feel "in control" of preparing her food.  A match made in heaven.
As far as I'm aware, there's only really one major strawberry picking field left near us… we used to have one just down the road from my old house but it got carved up and used as a car boot field many years ago.  If you've never tasted pick-your-own strawberries, you're truly missing out.  Sweeter, juicier, and far more tasty than the bland versions the supermarkets stock… they're an absolute joy.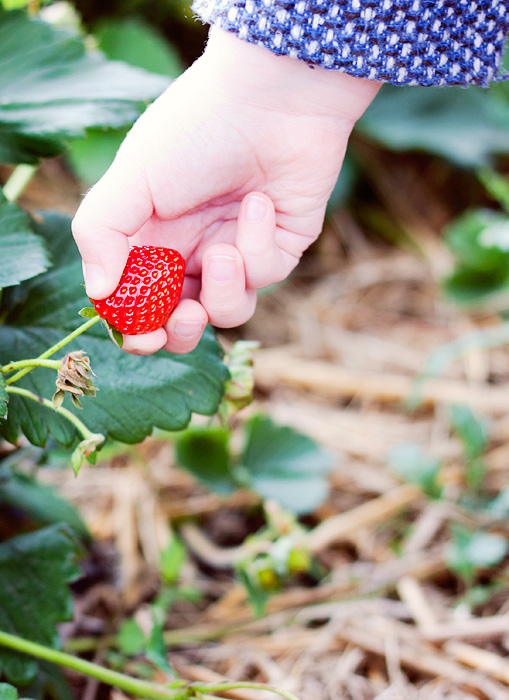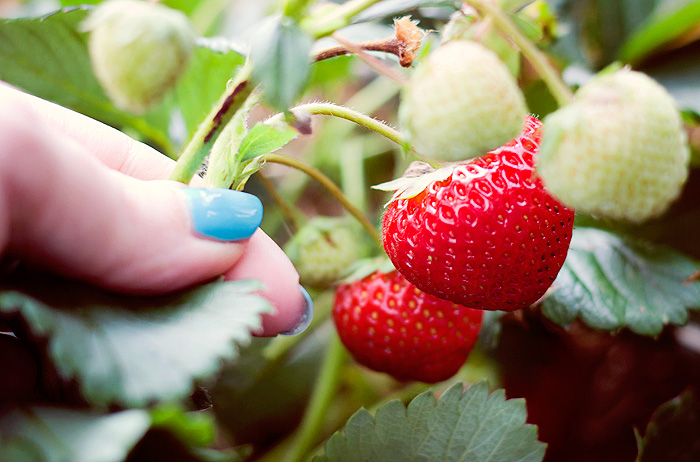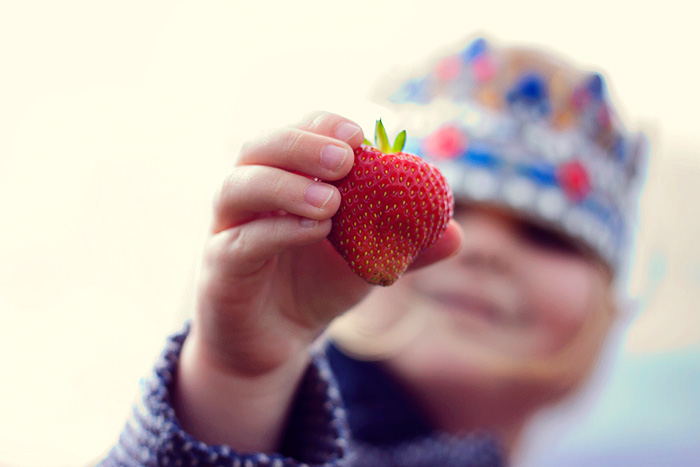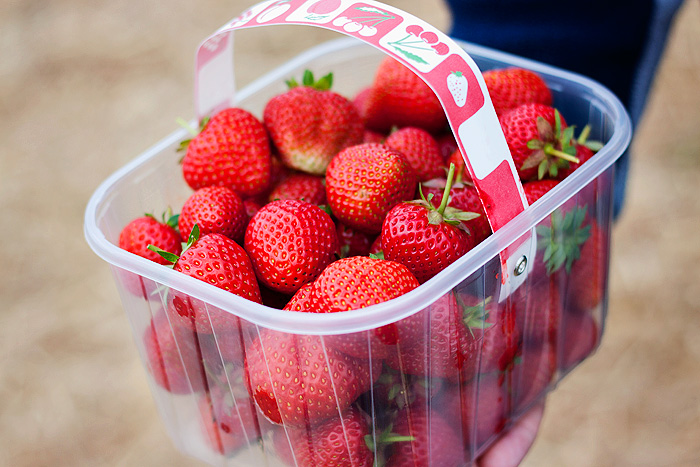 There should be a couple more harvests left before the end of the month (and then it's blackberry season!)… if you haven't picked your own summer fruits yet this year, what are you waiting for?