Half-terms may be aimed at kids but that doesn't mean that the adults can't have a fun-filled week too!
I met up with some of my dearest blogging-pals yesterday for an overdue gossip and a stroll around Newbury.  I won't bore you with what I bought because to be quite honest, I spent more time in Lakeland than I did Boots and I'm not sure you'd be too impressed with an indepth review of the gadgety tea-strainer and strawberry-huller that came home with me.
However, I did confirm an infatuation after swatching Laura Mercier's latest palette, developed an interest in the new, lightweight version of the N07 Stay Perfect foundation, and unexpectedly cooed over some new Lancome blushes, I just failed to part with my pennies on this kind of frippery.  It may not have helped matters that I haven't been paid yet *shakes fist at late payers*.
However, I thought I'd share what, for me, was the highlight of the day… afternoon tea at The Vineyard Hotel, just outside the town.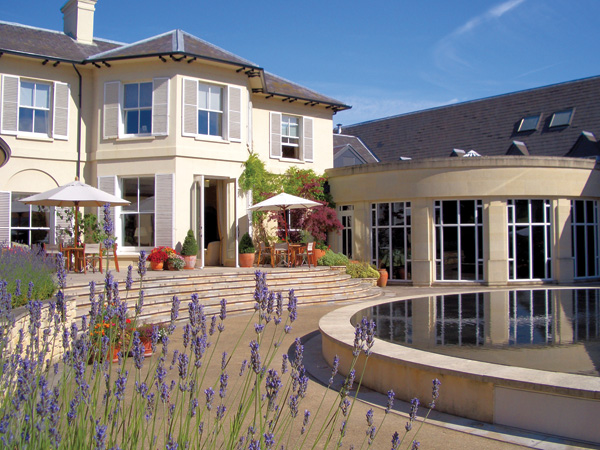 I had a bloody terrible afternoon tea last weekend at the Clifton Gorge Hotel in Bristol, so being seated in the plush surroundings of the Vineyard's restaurant bar did wonders to soothe the old wounds leftover by that experience!  Have a look at what we (over) indulged upon…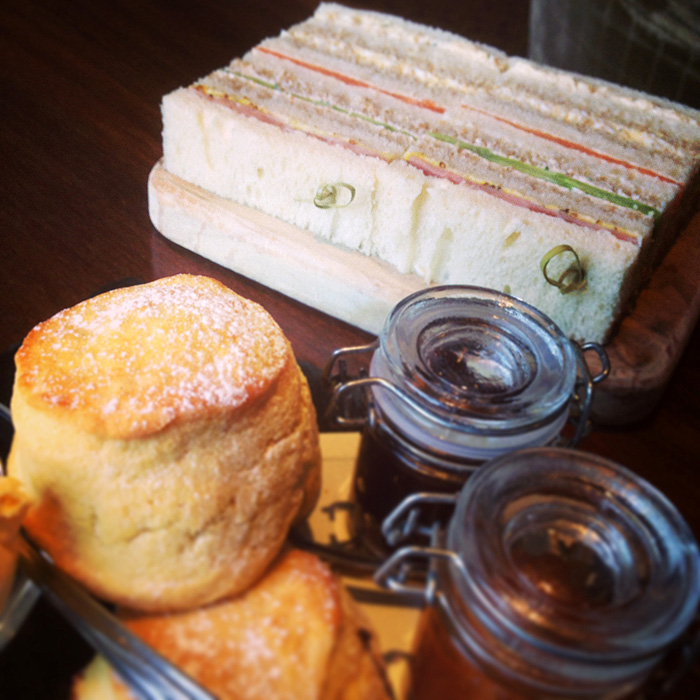 The most precisely cut sandwiches you ever did see, a delightful variety that included: cucumber and crème fraiche, smoked salmon with coriander and lime butter, ham with honey mustard, chicken with tarragon mayonnaise, and the obligatory egg mayonnaise.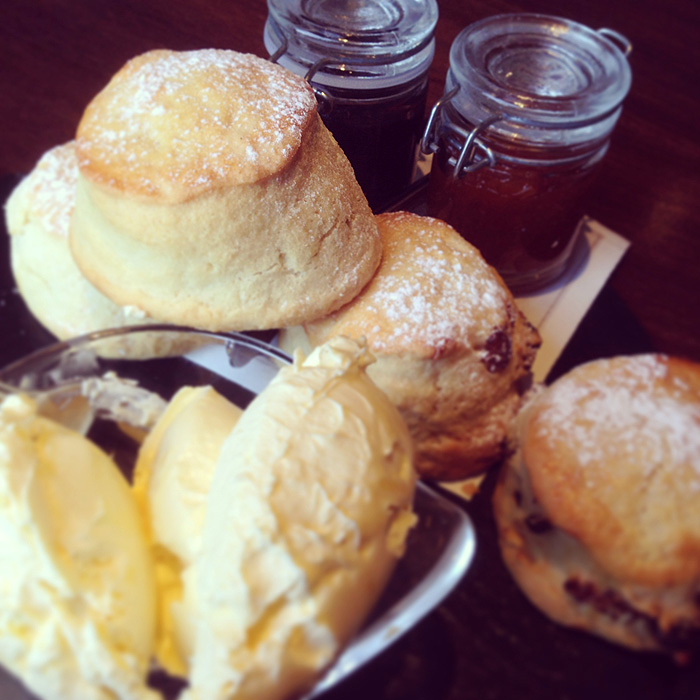 This was followed up by a generous 2-scones per person serving, accompanied with… well, despite lots of guesses we weren't quite sure on the jams to be honest… but for me, the flavours beat your standard strawberry fare!  They didn't skimp on the clotted cream either!
And finally, the piece de resistance… take a look at this for a patisserie platter…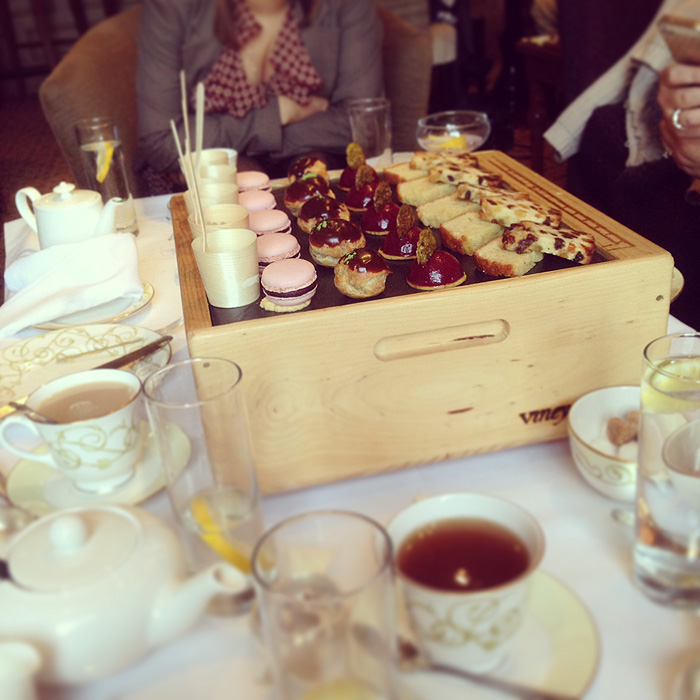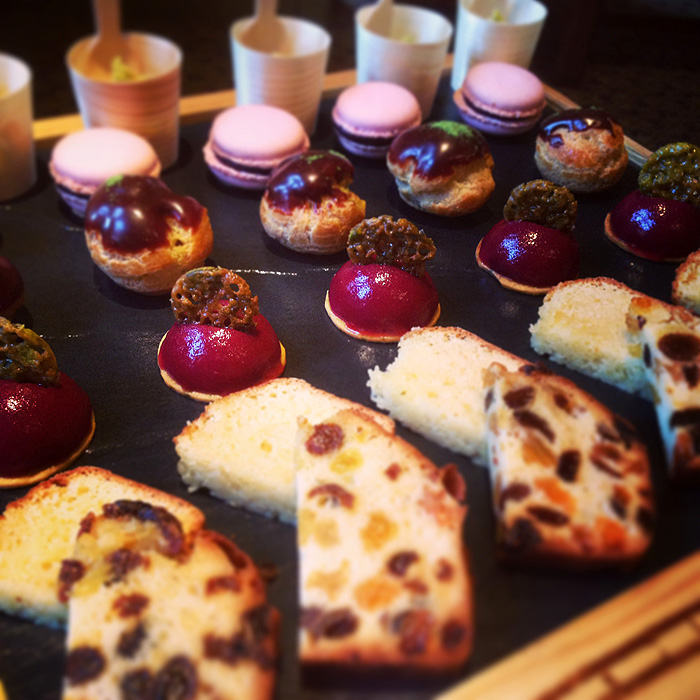 Chocolate-filled profiteroles, mini pistachio ice-cream tubs, blackcurrant macarons, lemon cake, and slices of classic fruit cake!  As for the red jelly-esque mounds in the middle there… well, they kept us guessing too!  Not a clue what they were all about but they were very fruity with a sharp tang and a great caramelised crunch.
The tea selection was varied and ever-flowing, I stuck to the traditional English Breakfast (I won't deny the temptation to ask for "builders") but there was a great choice of black and herbal teas to suit every taste bud.
All in all, it was a fantastic way to spend the afternoon… staff were attentive without being overwhelming and the tray after tray of goodies that kept arriving at the table ensured many looks of jealousy from the other guests seated nearby.  Best of all?  There was no feelings of pressure to clear our plates and make room for other parties… we sat in complete comfort, chatting away for almost three-hours.
All of this?  £22.50 each.  I can't think of a nicer way to spend a Saturday afternoon than in the company of some lovely people and some truly great food!
if you liked this post, please don't forget to check out my subscriber options, here