Acqua Di Parma's Iris Nobile was my first encounter with a high-end perfume and also, my first experience of the brand.  It was love at first sniff after a kindly lady working on the counters at House of Fraser saw me looking with an air of confuzzlement at the range before offering me a tester strip and a spritz.  She explained that it was her favourite from the line, that she hadn't been working there very long and was still familiarising herself with the range.  That chink of vulnerability was all I needed to feel less of a fragrance-idiot and gave me enough confidence to ask her if she'd mind sharing what she knew, knowing that I was less likely to be overwhelmed with a barrage of information that my under-developed beauty brain would be unable to cope with.
I actually ended up walking away with a bottle of Colonia, because it was summertime and I knew that Mr. L would enjoy wearing it aswell.  Iris Nobile, henceforth became known (to me) as the one that got away.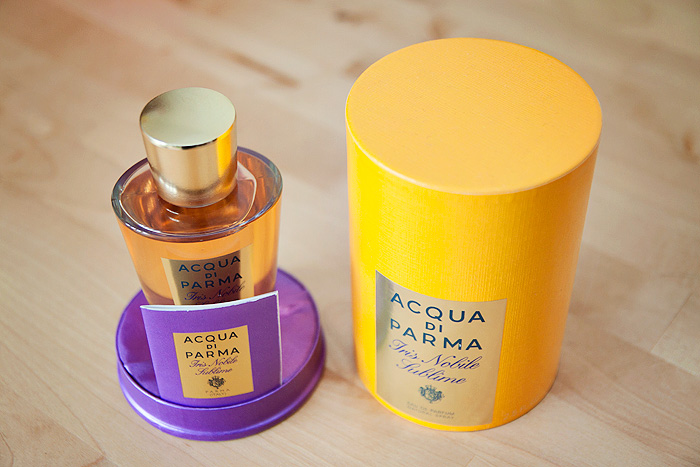 Roll on a couple of summers and I discover that Acqua di Parma have released a flanker for the original Iris Nobile, Iris Nobile Sublime – well, as if the first one wasn't sublime enough…
Iris Nobile Sublime takes up where the original left off, oozing refinement and class from the moment you lift the bottle from the packaging.  Despite the promise of mandarin and Italian bergamot, to me, it opens with a resolute hit of warm florals actually quite unlike the fresh, almost icy openings I remember from Prada's Infusion d'Iris and Narciso Rodriguez's Essence in Color – two iris scents that I appreciate but cannot quite fall in love with.  Iris Nobile Sublime is simply more inviting, more enticing and more sensual from the off.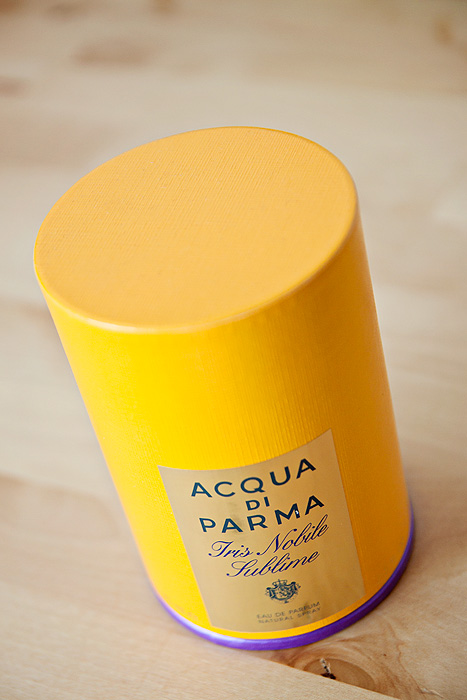 Iris Nobile Sublime is an unashamedly feminine affair, brimming with smarts and confidence but elegantly keeping it on the down-low because, after all, no-one likes a show off.  She asserts no blousiness or arrogance, just a seemingly everlasting sense of suave, balance and harmony.  Iris Nobile Sublime is not a rollercoaster of a scent, you'll know whether you'll love it or leave it from your first impression, and be sure to trust in those impressions because this is a sure cert for many who have outgrown their love affairs with the candy popsicle scents of youth and are looking for a true signature scent.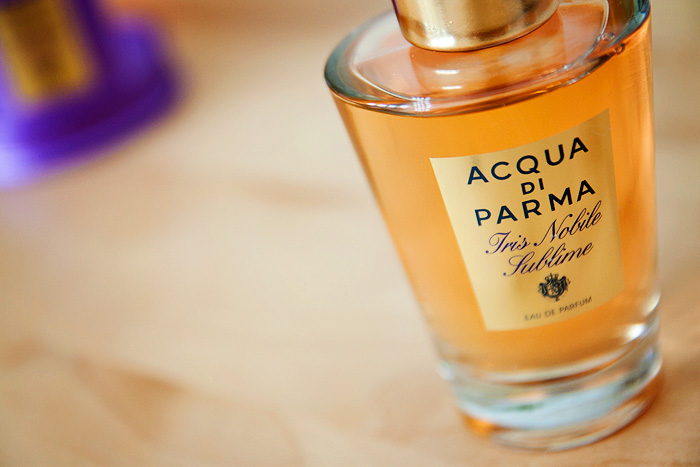 As to the question that I asked myself when I first heard about the launch… "How does this differ from the original Iris Nobile?"  I still haven't been able to answer it to my satisfaction… I also haven't been able to get to a counter to remind myself of the original but if my instincts and memory serve me correctly, I'm feeling more femininity and powder from this one, a little less woods and musk and perhaps a little more respectful deference to the pretty purple floral itself.  My favourite fragrance release of the year so far.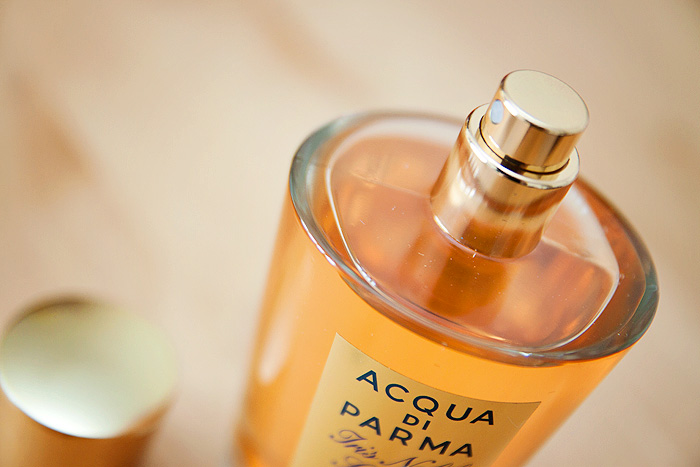 Acqua di Parma Iris Nobile Sublime EdP is available to buy now on counter and online at John Lewis, priced at £82 for 75ml – it's also currently available online at Escentual.com, priced at a slightly less painful £73.80 for 75ml.
* press sample