Originally intended for my red lip series, Inika Mineral Lipstick in Electric Red is formulated with natural shea butter and jojoba oil and prides itself on being a completely natural and vegan lipstick.
I say 'originally intended' because once I applied it to my lips, I could see that it wasn't really a fit for my red lip series what with it not really being red n'all.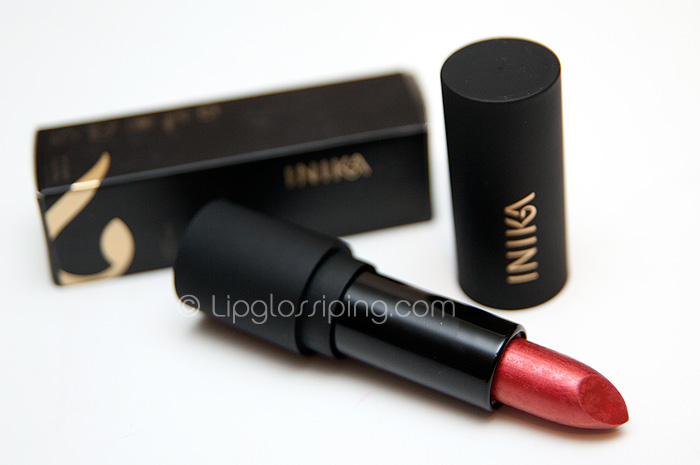 Inika Cosmetics are an Australian brand boasting over 79 permanent products in their lineup.  All natural products are guaranteed to be completely free from petrochemicals, fillers, talc, bismuth oxychloride, GM ingredients, parabens, preservatives, mineral oils, phthalates and fragrances.  That's quite a list… but usually consumers often find themselves making compromises in terms of pigmentation or wear when it comes to natural products….
Inika's Electric Red* is indeed lacking in pigmentation.  While this will disappoint some, others will be delighted to find a more wearable version of a strong shade.  I can't help but feel that with a name like "Electric Red", I want something a little bolder to translate to my lips.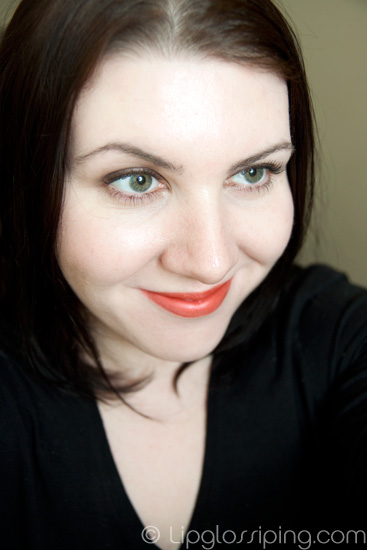 It has the prettiest metallic sheen… and in truth, I'm actually quite delighted to find such a wearable warm red that neither makes me look like a clown, nor a cheap tart.  It's quite an unusual shade and perfect for summer.  Texture-wise, it's quite hard but softens up as the warmth of your lips encourages the mix to spread.  Once on, it feels light and comfortable.  Despite the natural ingredients, I can't say that I found it particularly moisturising but it definitely didn't dry my lips out either.
If you're looking for light, wearable shades to suit all skintones, take a closer look at the Inika Cosmetics range of highly wearable lipsticks.
Inika Mineral Lipstick in Electric Red is priced at £12.77 and available to buy online from the Inika Cosmetics website.
* press sample