Cigdem is a 22 year old Journalism graduate from London with an obsession for all things fashion and beauty!  The following article is a guest submission, you can read more from Cigdem at It's Cigdem.



I think I speak for most women when I say that my mission to find the perfect red lipstick is never over. Unlike 10 years ago, we're now so spoilt for choice it can be a little overwhelming – there are just so many brands selling so many different shades of red!
Miners Lip Colour in Seduction is probably the lipstick with the lowest price point, as it retails at only £3.99, but (thankfully) that's where the 'cheapness' ends.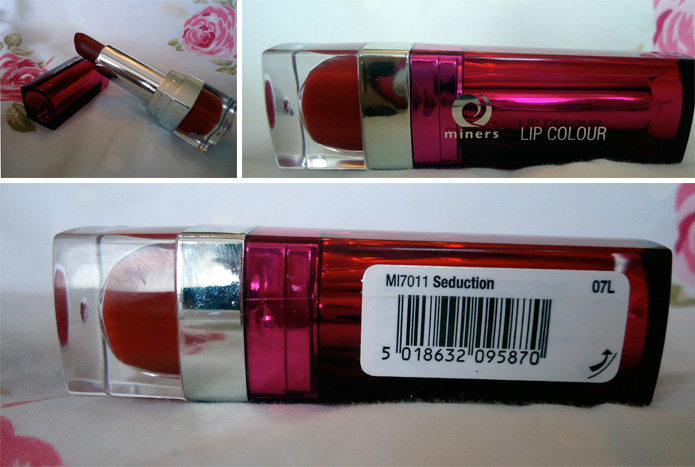 Seduction is described as 'a velvety smooth deep red', and that's exactly what it is. The colour is the perfect shade for creating a 'sexy' pout, as it has hints of blue undertones – so I wouldn't recommend this if you want to create a bright, retro red lip. I think it's a good colour if you want to create an edgy, almost gothic look.
Applying it in different way can certainly alter the colour. I found that it was slightly too dark for me when I applied the lipstick straight from the bullet, but with a lip brush (as in the photo) the colour blended in with the pink tones in my lip, creating a colour that looked much better.
I wore this lipstick for about 5 hours and the colour did not wear off at all. It lasted through cups of tea and only came off because I wiped it off with a wipe, and by the end of the day my lips still felt smooth, meaning the long lasting colour didn't try my lips out.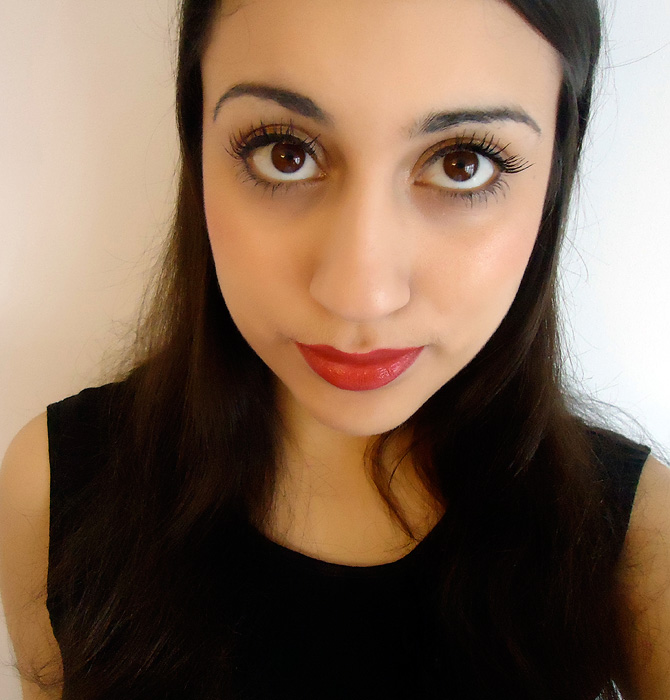 This lipstick definitely ticks a lot the boxes: it provides strong, long lasting colour, which doesn't dry out over time. Is it my perfect red lipstick? I'm going to say no, only because I feel like I could find a shade of red that would suit my colouring much better. But apart from the colour, Miners Lip Colour is definitely great value for money!
Miners Lip Colour in Seduction is available online from www.minerscosmetics.co.uk and throughout selected pharmacies for £3.99 (online postage is £1.99).
If you would like to submit a non-commercial post to be considered for inclusion on Lipglossiping.com, please email for more details.