These refillable perfume atomizers have revolutionised the way I transport and wear fragrance, you can read my review of them here.  The only problem I have with mine is that they're always half full of my latest scent!  So I get a bit excited at the prospect of scooping up a spare (or two) when I see them reduced like this.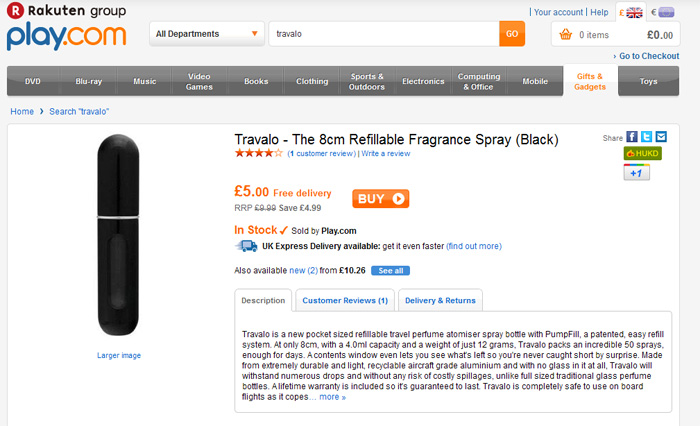 As well as the black version, Play.com also have the pink one available (though it's more expensive at £6.99).
Also, at this price, I don't need to tell you that they'd also make excellent stocking fillers do I?  If you missed out on the Cheap Smells £5.50 deal for these back in September, well here's an even better saving!
Do you love your Travalo?