Q: Why did the elephant paint his toenails red?
A: So he could hide in a cherry tree!
No, I didn't break into a smile either.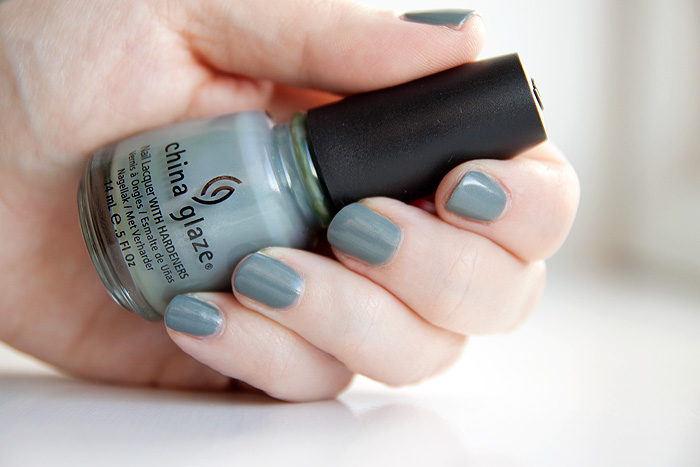 Daft jokes aside, if you've always been looking for an elephant-coloured nail polish, your search is over. Elephant walk is an odd blue/grey shade that does indeed remind me of Dumbo.  The silver shimmer clearly seen in the bottle, is distinctly lacking once on the nails, which is a shame because I could really imagine it making a difference.
As things stand, it's a nice two-coater but ends up reminding me of a poor-relation to something like Butter London's Lady Muck.  Sigh, I wanted that shimmer in it!
Nevermind, at least you heard a really shit joke today.
China Glaze Elephant Walk is available to buy instore at Sallys or online at BeautyBay.com, priced at £6.95
Tell me a really bad joke!