Due to launch this Autumn are six new "specialist" shades from China Glaze that promise to leave you mesmerized as the color shifts and moves across the nail, traveling with the light.
Woohoo for duochromes!
Recent duochrome launches have been a bit disappointing no?  I still smart from being underwhelmed by the much-hyped Models Own Beetlejuice collection which offered (to my eye), a disappointing effect on the nail compared to the bottle shots.  I'm gonna be a tough cookie on these if they fail to live up to those lovely stock images below.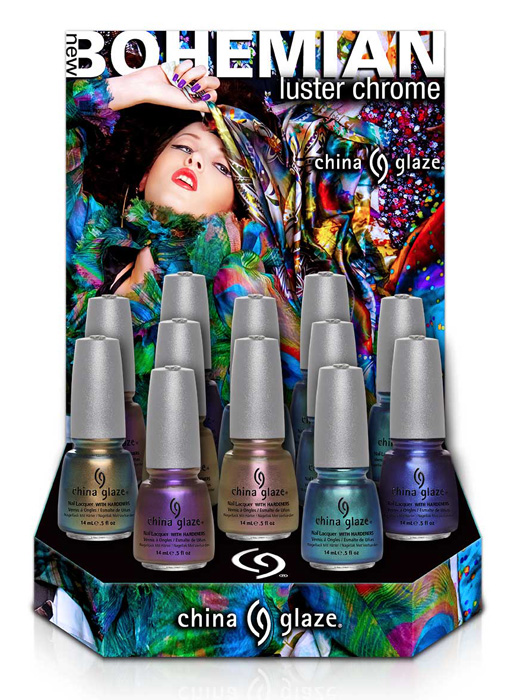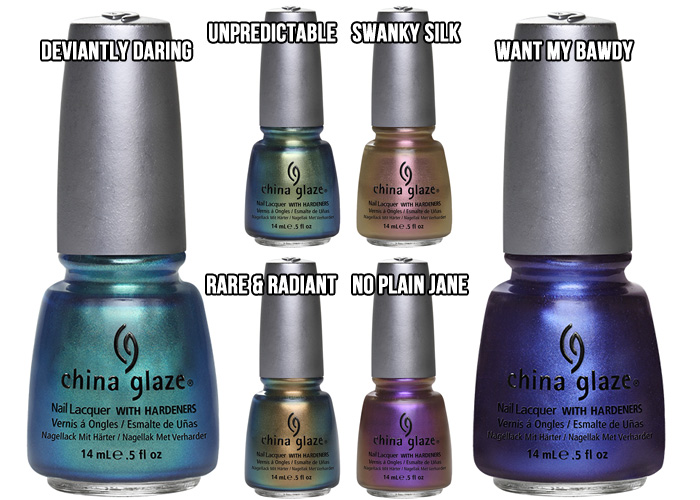 Unpredictable – Multidimensional gorgeous green
Rare & Radiant – Extraordinarily rich gold
Swanky Silk – Brilliant beige with peach undertones
No Plain Jane – Lavish lavender-pink
Want My Bawdy – Sexy sapphire blue
Deviantly Daring – Adventurously bold peacock teal
It almost makes me excited for Autumn.  I said, almost.