I've got an exclusive 20% off discount code for my lovely readers to take advantage of Barielle's brand new Holiday Hustle Nail Collection!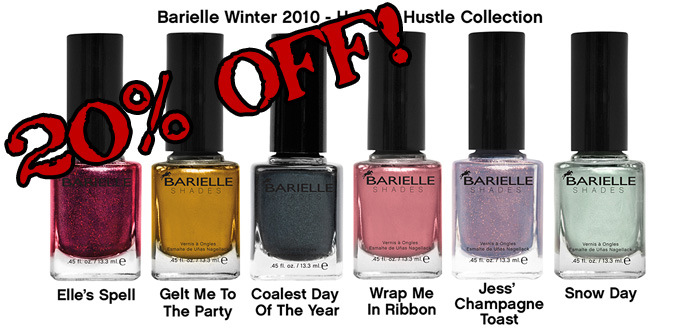 If you want to take advantage of the promotion, simply use code lipglossiping (lower case) at checkout.
The code is good for 2 weeks from today and when I checked a few days ago (I'm on holiday now), it was working store-wide!
Let me know if you succumb to temptation!  I'm a nosey sod!