Soooooooooo The Boots Smooth Skin by iPulse IPL System…
Armpit or Leg…
Arm. Pit. or. Leg.
I tossed a coin.  You get to see my hairy legs.  Or, leg even.  Just below the knee… to the right of the 2nd thread vein from the left.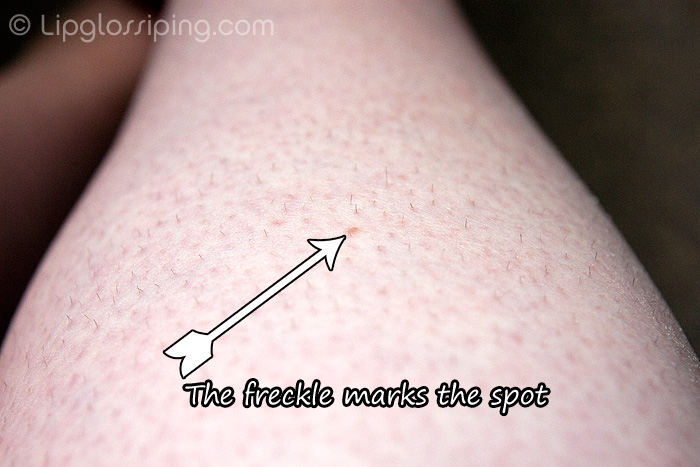 I dunno why I watermarked it, it's not like I wanna claim it as mine.
Random Internet User:  "Hey, lady… is this your photo of your pasty white leg with dry skin and multiple hairs protruding from one follicle (you freak)".
Me: "Um, nope… no, doesn't look like one of mine".
Random Internet User:  "But it says here… Lipglossiping.com"
Me: "…"
On the positive side… we're kinda meant to have hairy legs.  I feel normal posting this in comparison to the hairy chin pics.
Until I can put the The Boots Smooth Skin to work on maintaining my facial in-clinic laser hair removal, I thought I'd best put it to good use on some other hirsute part of my anatomy.  Stop making gagging noises and be bloody grateful you were spared the bikini line bitches.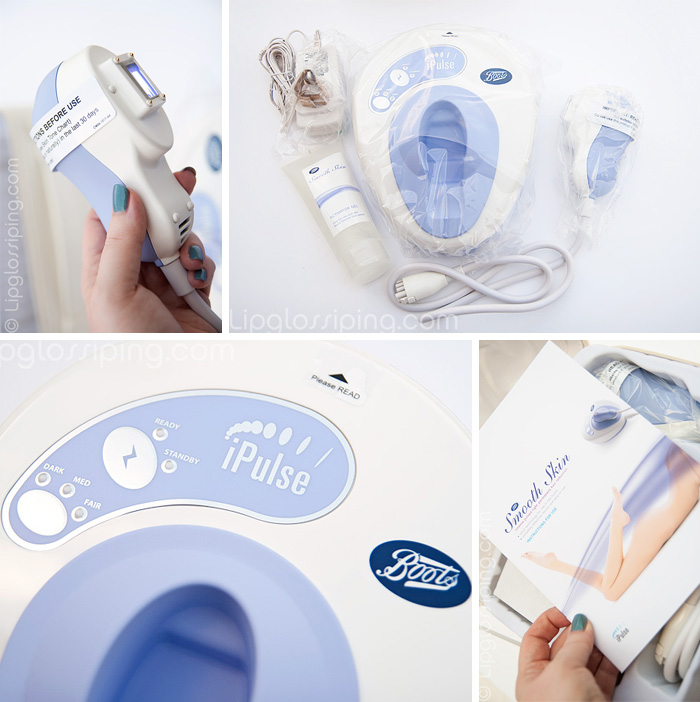 So this is the benchmark, here we are. Day One.  Well, not day one… this photo shows about 4 days worth of growth actually.  I've done my test patch and I'm good to go…. raring even.
I'm a little bit sad that I can't fake tan my legs whilst I'm zapping but in the grand scheme of things, I'd rather be white than hairy.
Wish me luck, I'm going in!