Back when I purchased my beloved Shiseido Accentuating Color Stick in Peach Flush, I was torn – too many pretty shades and not enough pennies in the purse for all of them.  Sure, I spend too much money on makeup and skincare but I get the guilts like everyone else and sometimes you just can't twist it enough to justify it, not even to your spendy-self.  Fast forward twelve months and I found myself once again perusing a Shiseido counter.  Just for old-times sake, I reswatched the color sticks and instantly fell in love (again) with Champagne Flush.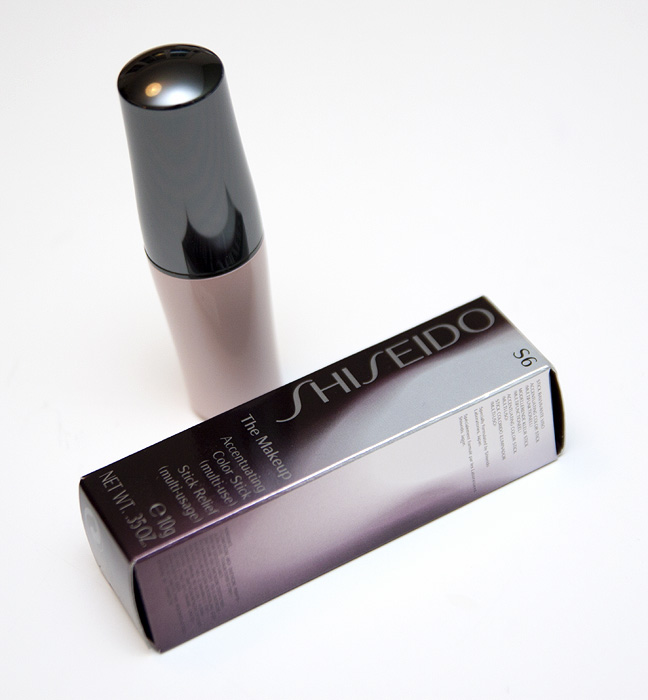 From a completely superficial point of view, I love how these things feel so luxurious.  They're glossy, sexy, and have some beautiful symmetry going on – I realise that I sound a bit crazy right now.  Champagne Flush is one of the most subtle highlighters that I own, which makes it a-ok by my standards.  I'm always looking for a highlighter that I can really luminise my face with and this ticks the boxes on that score.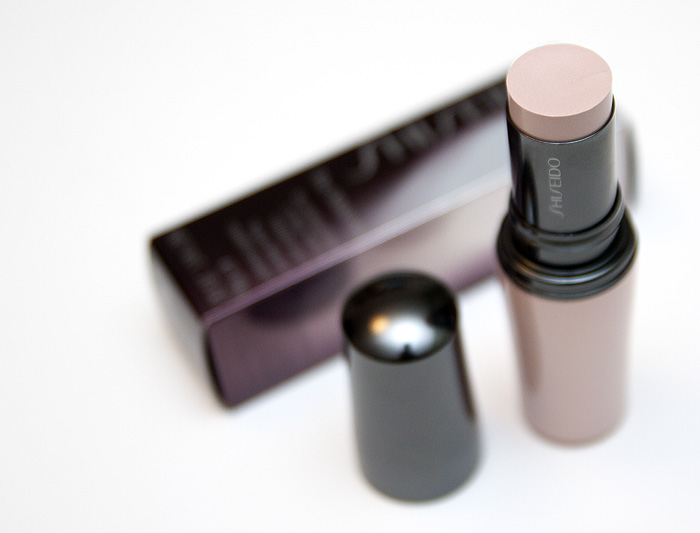 It's a pale champagne shade with slightly pink leanings that don't turn it too silvery, though I would say that it's definitely best-suited to similar-toned complexions as mine.  It contains no glitter or shimmer particles, it just imparts an allover, barely-there glow.  It doesn't even really catch the light when you turn your face in the same way that other highlighters do… it just, somehow lifts a tired and dull complexion, giving the illusion that you are far more fresh and alert than you feel.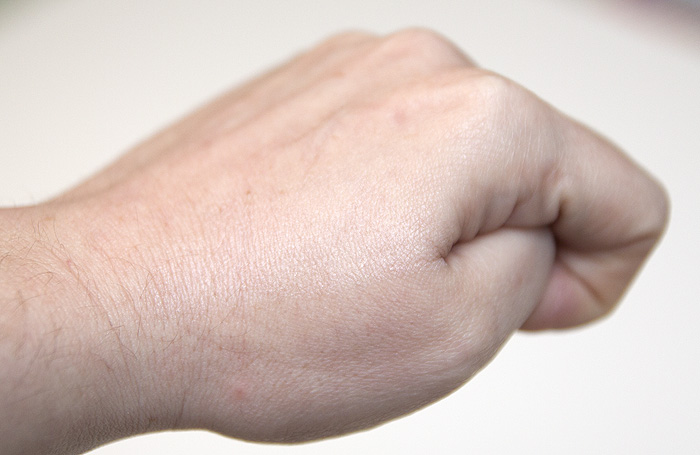 This is an awful swatch photo but you should be able to make out the pale highlight that runs from the crease where my thumb and index finger meet, backward towards my wrist.  It looks like a ghostly silver and that's only because I've had to build it up quite heavily for the swatch.  I wouldn't wear it this heavy on my face.
My only wish is that it weren't in stick form because I'd love a liquid this subtle that I could blend into my foundation directly.  This, would infact, be my holy-grail highlighter if only I could find it – please Shiseido, make a liquid version!
Shiseido Accentuating Color Stick in S6 Champagne Flush is available to buy on counter, priced at around £26