Check out my first homemade palette!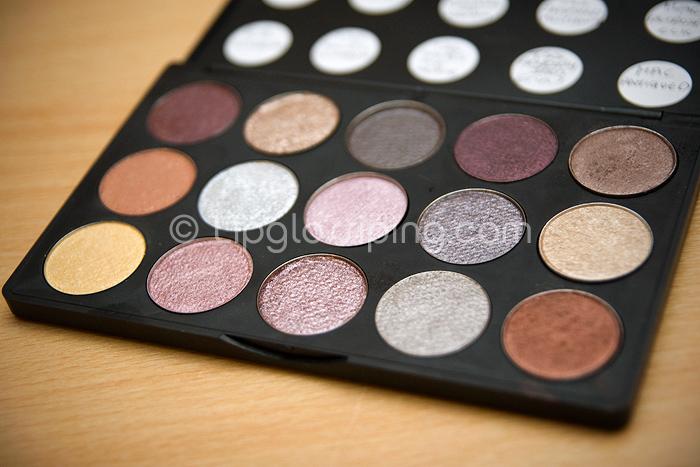 Ignore the 3 on the right, I totally cheated and shoved 3 MAC pans in there for the photo whilst my last 3 pigments were drying.
The palette is mostly made up from The She Space pigments, I find that one full size pigment fills a pan fairly nicely.  I've also sneaked in a BarryM Dazzle Dust and a few Elemental Beauty shadows too!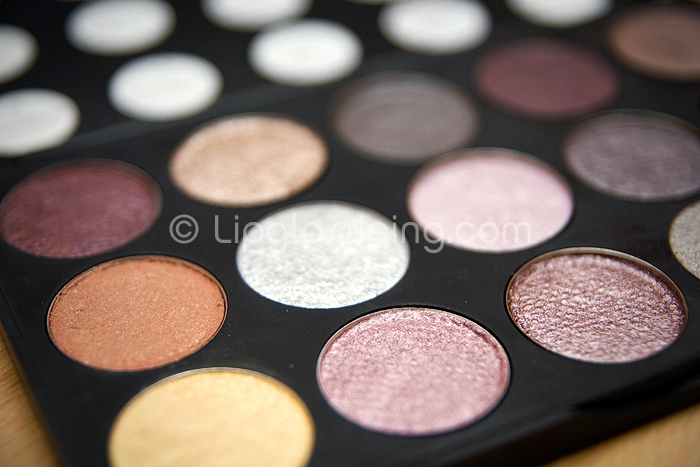 What ya reckon?  Any of you ladies press your own loose eye shadows?  Any interest in a pictorial on my pigment pressing methods?