…it would probably be a lot less stinky/toxic than this one!
However, I was bored and looking at a bottle of Instant Boost Skin Tonic when I decided that I wanted to do another franken polish.  The British brand are known for the packaging's calming hue and I thought I'd have a go at replicating the iconic shade.  I think I did rather well (if I do say so myself!)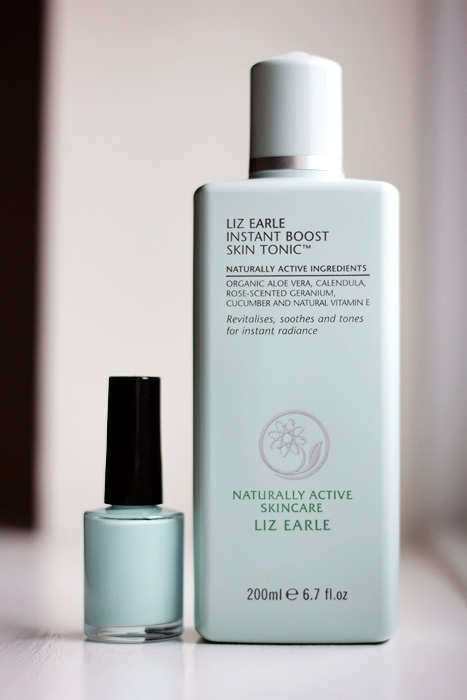 Mine is just a hint less green, a tiny hint – but enough to annoy me. (YOU'VE DONE IT WRONG!)
Still, it looks very pretty and now I've totally accessorised my skincare!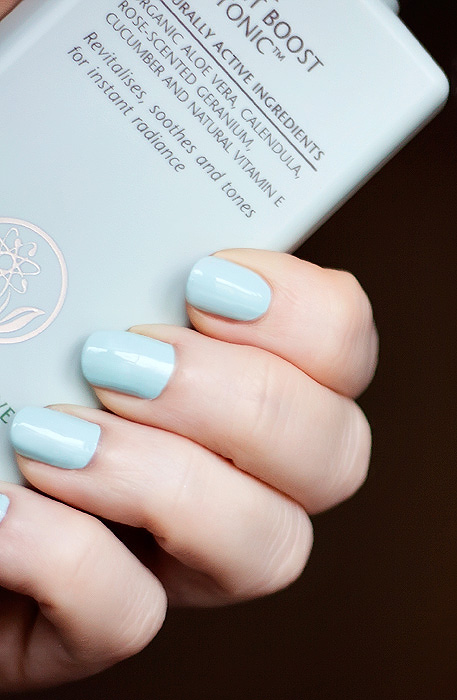 Sad?  Me?  Sod off.  You know that Liz Earle-coloured nail polish is the coolest thing you've seen all week (ignore the fact it's Monday).