I always remember my Mum accusing me of 'gilding the lily' – taking something that was already lovely and needlessly attempting to improve it.  I can't remember what the context would have been, I've never been a crafty/arty person so I'm assuming it was probably something silly like decorating biscuits.  No doubt, I was pouring sprinkles ontop of silver balls on top of pink icing.
Anyway, that phrase came to mind when I had to physically restrain myself from adding MOAR pigments/polishes/sparkles to my first polish Franken – and so the name has stuck.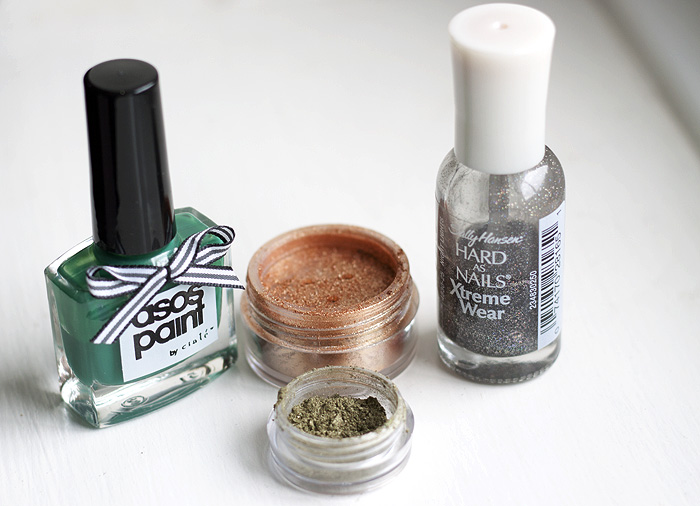 For my first, I used some stuffs that I didn't mind wasting.  An old ASOS by Ciate paint called Pixie… a jade creme that is infinitely dupable.  A Sally Hansen Hard as Nails Xtreme Wear in Night Lights that looks amazing in the bottle (holo) but is watery and pretty crappy on the nails.  Then I decided I wanted to give the green a warm, golden edge and dug out a pair of pigments that I hoped would do just that.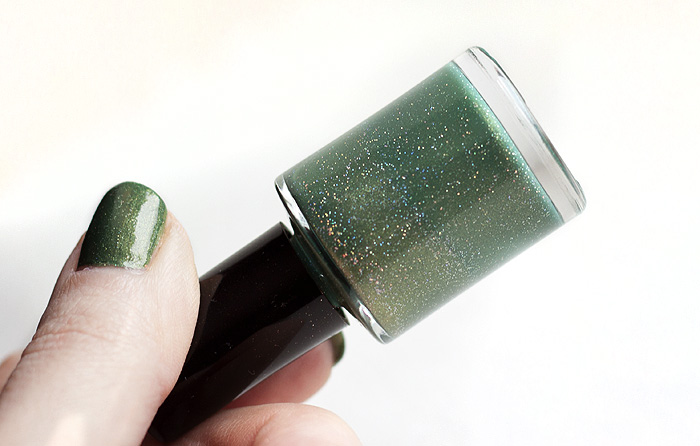 The result works.  Almost.  The BellaPierre pigment in Celebration (the copper one) isn't as finely-milled as I would have hoped and gives the polish a lumpy feel which is a shame.  The other, golden-olive pigment which I believe was from a now-defunct indie brand worked beautifully in the polish and gave it a mossy, golden sheen.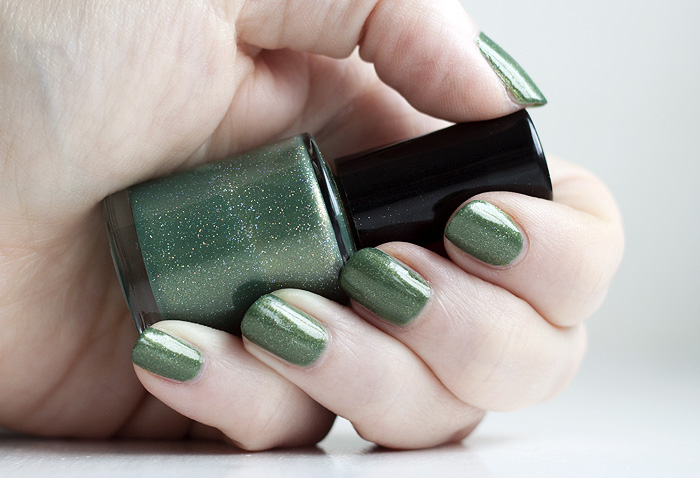 The above shows two coats and a layer of top coat.  The scattered holo is really understated and gives more of a multi-dimensional, multi-coloured sparkle than any holo 'effect'.  Now, I need to do some more!  I want some Spectraflair pigment!  Oh God, not another addiction!
What do you think?  Be kind, it's my first!