I first came acros the Ginvera brand about 5 years ago after they'd released their Marvel Gel onto the UK scene and were exhibiting at The Vitality Show, I remember being so thoroughly intrigued by the idea of Asian beauty products, and I supposed it contributed to the interest that led me (a couple of years later) to discovering beauty blogs such as A Touch of Blusher and Cosmetic Candy.
Following on from their blackhead-busting Marvel Gel is this, the Singaporean brand's BB Cream.  It comes in a single shade, designed to suit all skintones <insert raised eyebrow here. and leave it there>.  It promises a fine-textured finish with SPF30 PA++ sun protection, good concealing strength and all day hydration from ingredients including: green tea, ginseng, chinese angelica and hyaluronic acid.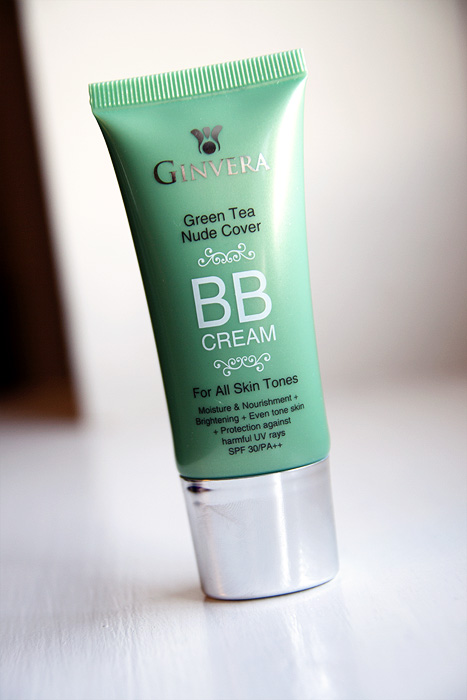 It's priced at around £20 for 25ml, making it ml for ml, one of the more expensive BB Creams that I've tried to date.  The packaging is simple and unfussy, it doesn't present more luxury than the other BB Creams that I've owned in the past.  Whilst I'm on the subject of the packaging, mine does that horribly frustrating thing of continuing to dispense product long after you've stopped squeezing, I need to hurry to pop the lid back on to avoid wastage which isn't always easy when you've got a blob of newly-squeezed BB Cream on your fingertips/back of hand.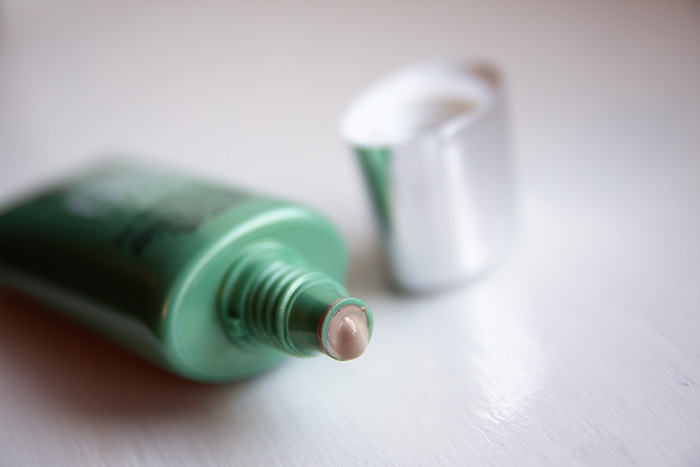 Packaging issue aside, the texture is really quite sublime.  True to its word, it feels lightweight and finely-textured.  Many Asian BB Creams are quite thick and take considerable rubbing-in to even out the finish, this one glides on and blends effortlessly.
The shade is about 1 shade darker than my summer skintone, I'd say that it's a NW20/25 as a rough estimate… this is obviously NOT suitable for all skintones, if you're darker than an NW30, you'll struggle.  I'm currently inbetween an NW15/20 and you'll be able to see a little later how well it fared once blended on my pale skin.  As for the tone, it has the signature grey-ish cast that I personally love in a BB Cream for disguising my redness but I felt that although this faded somewhat after warming up on my skin, those with warmer skintones probably won't appreciate the ashiness.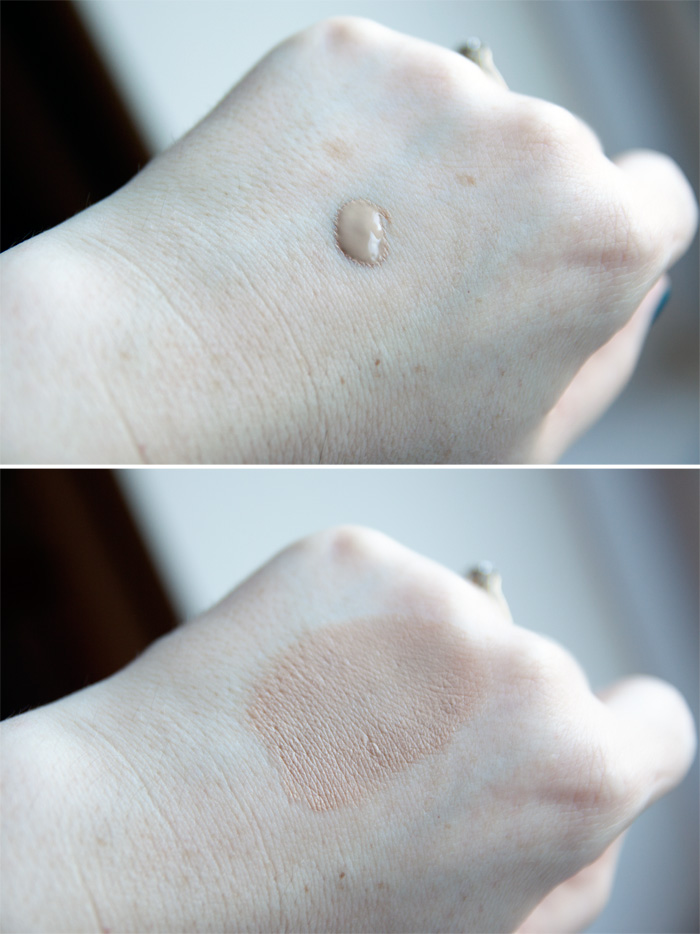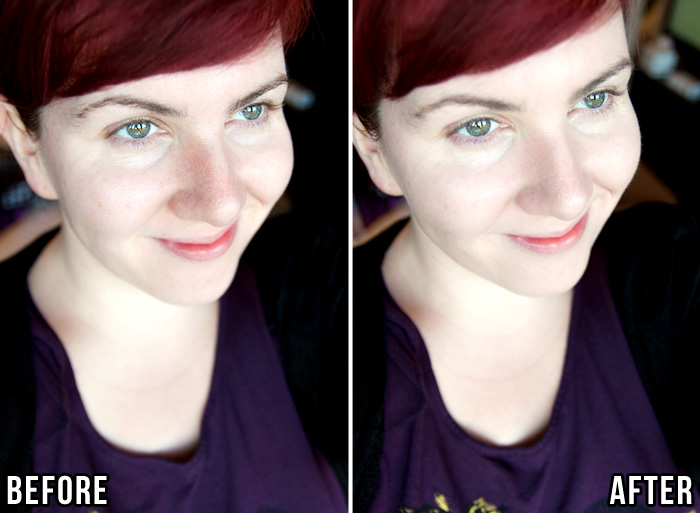 As an all-in-one solution, it didn't fully work for me.  I still needed to prime my skin with additional moisturiser to keep any dry bits feeling comfortable, though it certainly didn't contribute to any additional dryness.  I also felt that the Ginvera Green Tea Nude Cover BB Cream lasted well on the more oily areas of my skin with minimal migration and good longevity.  Coverage was also impressive, though any spots would still need additional concealing.
Overall, I was happy with how it performed but for the (slightly higher than average) price tag, I'd prefer additional refinement and for it to be more compatible with my personal skin needs.  If you're a normal/combination, mid-toned girl who wants something with medium coverage and no-fuss application, I highly recommend that you check it out.  The broad spectrum SPF30 may well make this a fabulous choice for your Summer holidays this year.
The Ginvera Green Tea Nude Cover BB Cream is available to purchase online from Janiro.co.uk and instore at Harvey Nichols, priced at £20.00
* press sample