If you're already dreading the office's annual Secret Santa, something that's as certain a drudgery as death and taxes, fear no more.  I have a lovely sweet treat that won't break the bank on the blog today.
I don't know about you, but for me… bathing takes on an added importance in the winter.  When all is said and done, I'm a morning shower girl but when the temperature plummets, I like nothing more than to end the day by sinking into a hot bath in the name of relaxation.
To aid this little indulgence, Pastisserie de Bain hand-make these beautiful bath tartlettes that fizz with fragrance and release moisturising butters into your bath water.  A blend of cocoa and shea butter swirl together, softening dry skin and leaving your body lightly fragranced with a range of delicious scents.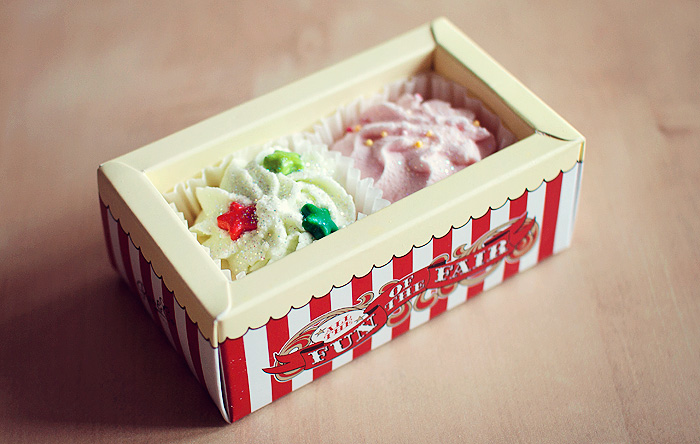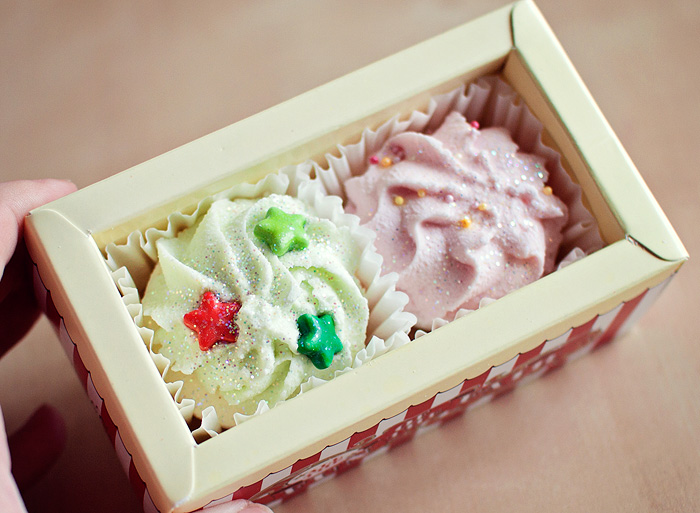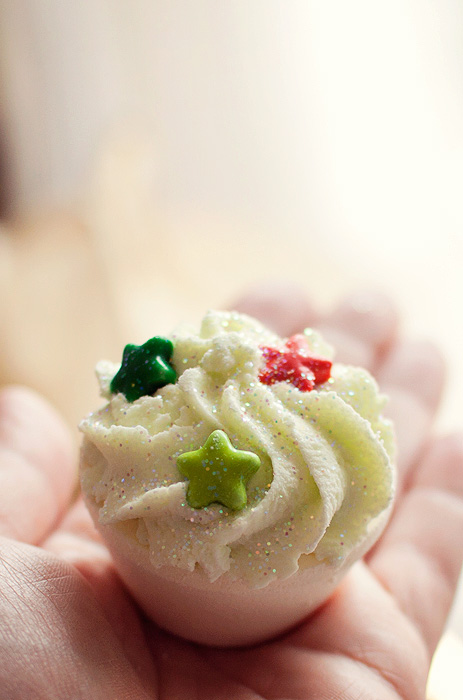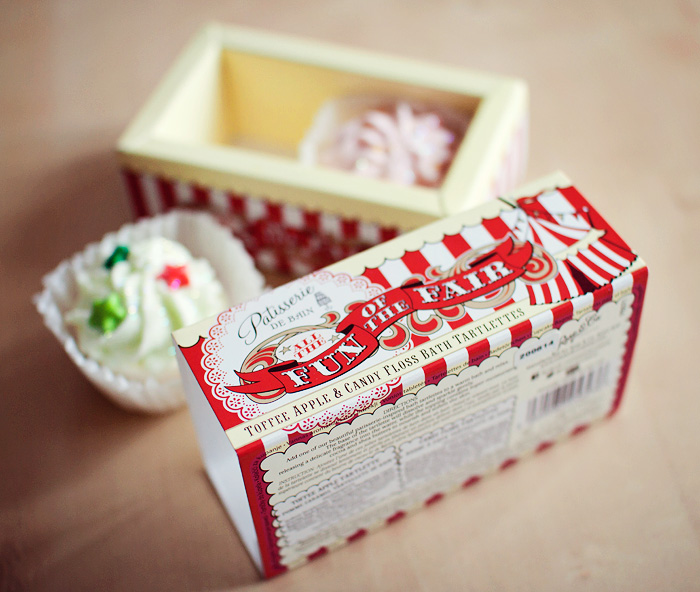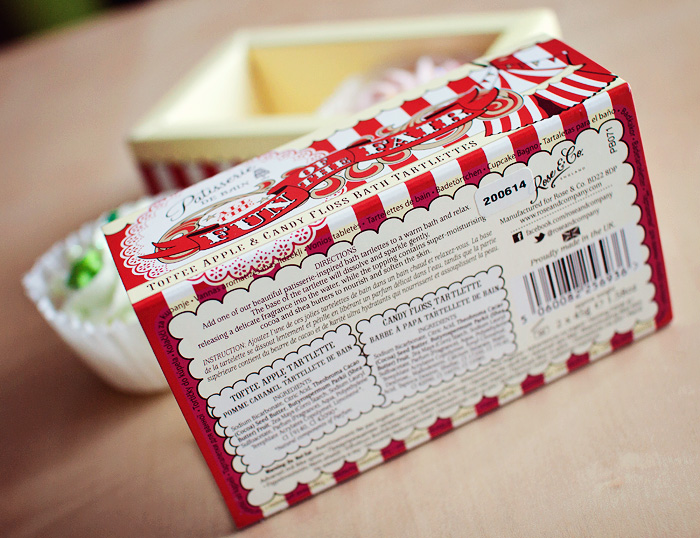 The packaging is darling, and in spite of my LUSH addiction, I have to admit that if you're going down the gift-route… these completely trump those little black paper bags in the presentation stakes.  Their award-winning packaging is eyecatching, fun, and frankly… makes the gift look far more expensive than it was.
Patisserie de Bain offer a wide variety of "flavours" – these ones are called "All the Fun of the Fair" and feature scents that include toffee apple and candy floss.  Other scents in the range include: sweet cherry pie, lemon meringue, cloves and cinnamon, rose and violet.
Available online from www.graftonsbeauty.co.uk and in Rose & Co. stockists nationwide, priced at £7.00
* press sample
if you liked this post, please don't forget to check out my subscriber options, here