My biggest dilemma when it came to choosing my red lip picks for this winter were not so much the brands (I knew I wanted a Rockalily and a MUFE one), but the shades.  Both brands offer a variety of reds, each with their own subtle nuances – and despite all the swatches in the world, it can still sometimes be tricky to take that plunge when you can only shop online.
Where Rockalily was concerned, I ended up plumping for the most 'classic' looking option, the darkest of their core trio of reds: Roulette Red.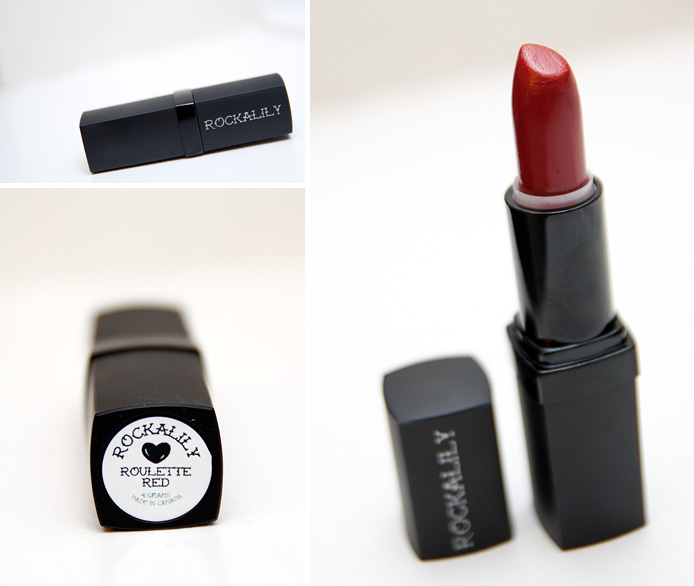 Priced at £14 each, these are leaning into the high-end category and the packaging is distinctly… budget, both in the way it looks and in the way it feels.  Thankfully, that's where any comparisons to cheaper cosmetic quality ends because once the lid comes off, so do the gloves.  Roulette Red packs a beautiful punch of pigment that lasts almost like no other.  The only other red in my collection that can boast the same staying power as this is my lovely Rouge Baiser Paris – N°405 Le Rouge, which is consequently, pretty drying.  Roulette Red doesn't dry my lips even half as much as the Rouge Baiser (which was actually famous for its ground-breaking long-lasting formula back in the 20s!).
I have to hand it to ReeRee, the lady behind Rockalily Makeup – she's got a winning red lip formula on her hands here.  It's really something special.
Application was fine, not the creamiest… but if you want super creamy, go for a YSL Rouge Volupté and lament the 20-second wear time.  I was able to apply this straight from the bullet without too much drag and neaten up the edges with a lip brush.  Wear, as I may have already mentioned… was exceptional.  I drank my way through three cups of tea, a packet of rice cakes (gross) and a satsuma… all with minimal colour loss.  I'm also pleased to report that there was no transfer to my two big front teeth, which is normally my biggest issue with a bold lip (overbites are bitches when it comes to lipstick).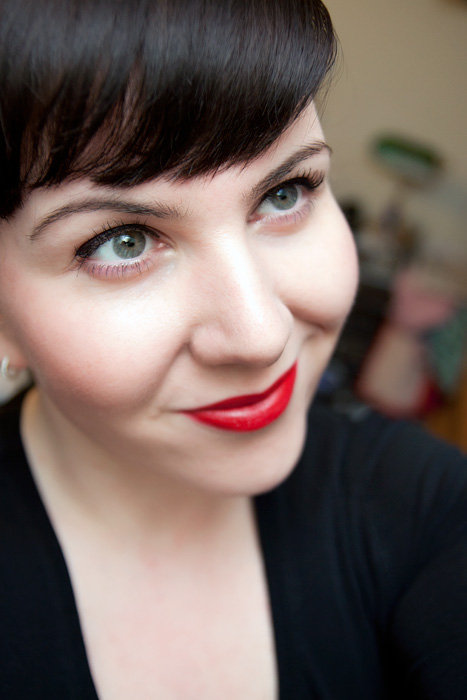 So, is it my new favourite red lipstick?
Hmmm… no, not quite… but it is my new favourite red lipstick to whip out when I'm not gonna be able to touch up during the day.  And that, my friends, is a very important lipstick to have.
Rockalily Roulette Red is available to buy online from rockalily.com, and is priced at £14.00 (postage is £2.50)