Sugarpill's Starling is a vibrant blue.  A slightly darker than turquoise base with matching sparkle.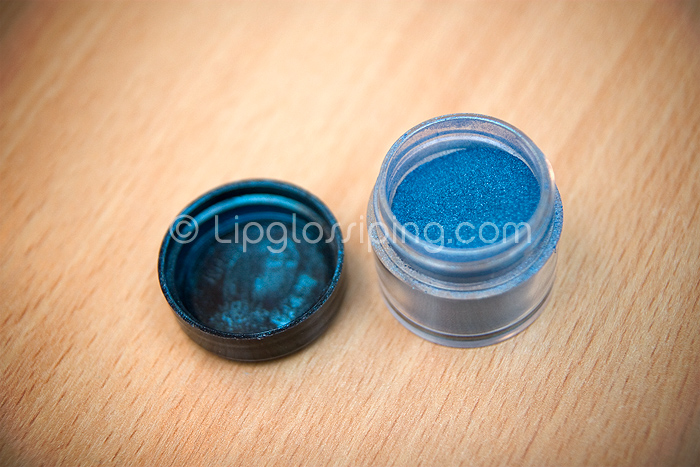 It's surprisingly wearable for me in small doses! Kudos if you're brave enough to rock a full look with this, it's too bright for me to wear most days, but I wear a lot of golds and bronze shades and I'm already loving using this foiled as a liner to create a striking balance.  It's an awesome spring/summer combination.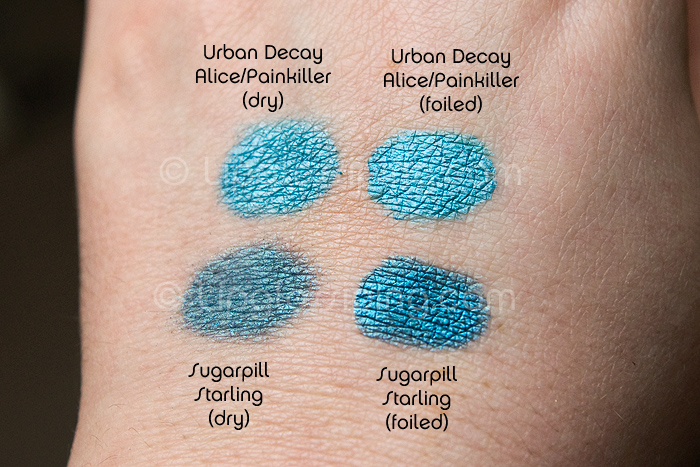 For comparison purposes, here's a swatch of Starling and Alice from the Urban Decay AiW Palette.
Again, applying these Sugarpill Chroma Lusts WET is when it really starts making sense.  Vivid doesn't even really begin to describe it.  I think you can also appreciate what a beautiful shade Starling is, it's got a beautiful Mediterranean hue to it that somehow (in my opinion) manages to retain a touch of 'grown-upness' about it that Alice/Painkiller doesn't have.
I'm very pleased with my Sugarpill Cosmetics purchases (see review of Goldilux here) and I'm already eyeing up Hysteric and Magpie as my next acquisitions!
So come on, let me know… have you bought any Sugarpill products yett? If so which ones? And if not, what's holding you back?