There comes a point in our lives when we may find ourselves looking in the mirror, bemoaning the fact that whoever said "pevention is better than cure" was an ass.
All the sun-protection in the world won't stop the inevitable ageing process, it's a fact of life, and one that some women seem better prepared to deal with than others.
It's at this point that you might find yourself searching for your own "cure". From so-called miracle creams, lasers, supplements, injectables, and even surgery, there are seemingly limitless paths to explore.
Have you thought about a spot of DIY?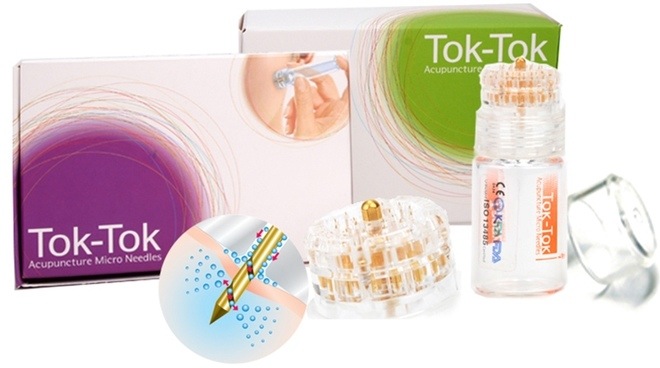 Tok-Tok, produced by UK company U-Biomed (and not to be confused with the death-defying mini-wagons on the streets of India – that's tuk tuk!) claims to be the world's first home beauty device that lets you 'inject' your own skin with anti-ageing therapies including the much talked-about Epidermal Growth Factor protein (EGF).
Regardless of potential gimmickry or efficacy, I think it shows an interesting shift in the direction of "cosmeceutical" treatments. We live in a world where our leisure time is compressed and our budgets increasingly squeezed, does the DIY beauty option fulfil our changing needs?
I think it also goes to show just how much more confident we've become in understanding, and even using, gadgetry within our beauty routines.
Which begs the question, would you inject yourself in the name of beauty?