I do have an A Level in French but everytime I add any of the beautiful language to a blog post I just get reminded of this scene from Only Fools and Horses!  Anyway, I've received all of your lovely entries, have had a fully sleepless night over choosing my single favourite interpretation of the brief, of which I shall now remind you….
Create an artistic representation of Paris, with one catch.  You have to use the medium of BEAUTY to create it.
Here are the entries I received (click to enlarge, hover to see who created them!)…
As you can see, the standard runs pretty high, as does the obvious misuse of recreational drugs (I want what some of you are on!)
But without further ado, the one that stood out is this one… a portrait of Coco Chanel, done in the pointillist style, in nail polish.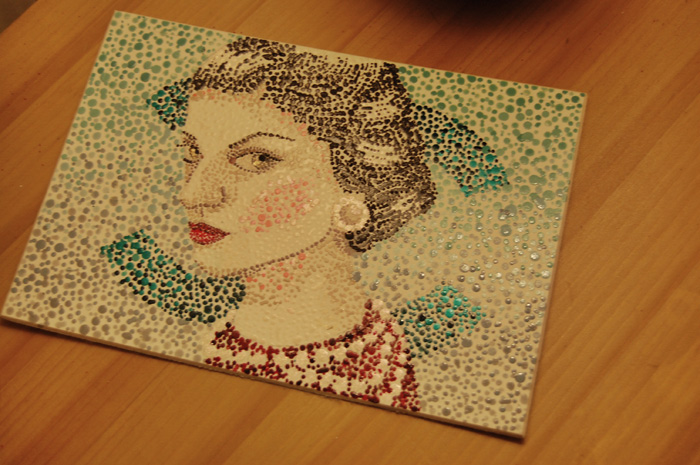 The entry features one of the most iconic women from the world of beauty and fashion, from perhaps the most iconic Parisian brand of all time created using a technique made famous by Parisian painter Georges Pierre Seurat.  You can't get much more Parisian than that!  It pays excruciating attention to detail and embodies all aspects of the required brief.  Plus, it simply looks flippin' brilliant.
So, please join me in delivering a huge congratulations to Sophie, a.k.a @Radiofireworks who has just won herself and a friend a 5* weekend in Paris with £500 spending money!
Here's a couple of bonus images Sophie sent through showing the "arteest" in action and a scan which displays the technical details more clearly.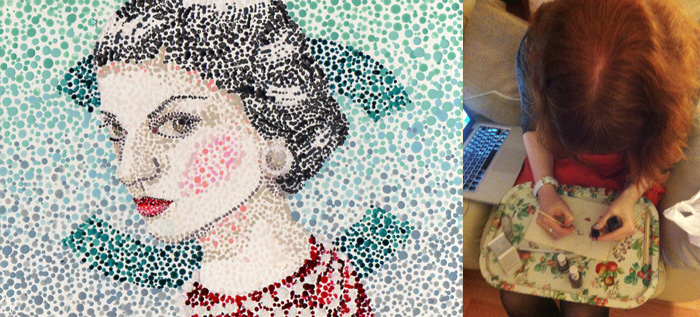 Congratulations Sophie, bonnes vacances!
I'm so pleased you guys got into the spirit of things and threw yourselves at the challenge.  When I say that I wish I could award you ALL with a prize, I mean that from the bottom of my heart.  Thank you so much everyone for joining in and a big thank you to Vaseline for allowing me to host such a wonderful and generous competition.