According to the latest consumer study from America anyway…
Market Force Information, a market survey company, presented a selection of US consumers with the question what do you love most about your favourite makeup line and surprisingly only a small number of respondents selected the option of loving it because they use humane testing/environmentally safe.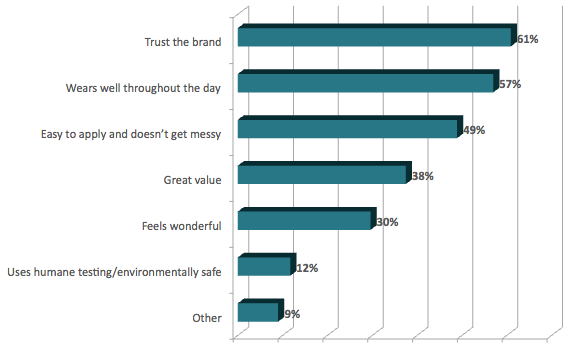 I'm curious about this survey… it appears that it was a "tick the box that applies" affair rather than "provide your own answers in the space below", but what if the respondent was unsure of whether their favourite brand tests humanely.  That doesn't really leave uses humane testing as a viable answer option regardless of their feelngs on animal testing.  Survey fail?
I'm curious about how savvy people really are when it comes to humane testing and environmental issues – could you take a moment to answer my poll please?
.
Are you aware of your favourite cosmetic brand's animal testing policy?
Yes (58%, 90 Votes)
No (42%, 66 Votes)
Total Voters: 156

Loading ...
.
I have to remember that a lot of you guys are probably more makeup savvy than your ordinary consumer which may make a difference, but it'll be interesting to see the results nonetheless!
Do you think that the original survey was wrong to draw the conclusion that humane testing isn't an important consideration for US consumers?